Bantayan Island is one of the worst affected areas hit by Super Typhoon Yolanda, the island was left "cut-off" and "isolated" after power went out and communication lines went down and nearly all of the buildings and structures were heavily damaged or destroyed.
Bantayan Tourist Spot OMAGIECA Needs Your Help
Watch the first video of Bantayan Island after Typhoon Yolanda (Credit: ABS-CBN)
According to Cebu Provincial Governor JunJun Davide, 95 to 98 percent of homes in Bantayan were destroyed, as reported by journalist Leo Lastimosa. The Philippine Information Agency and PRO-7 have reported a total of at least nine casualties, the count was before a complete survey of the island.
Related Article: Bantayan Island Relief Operations After Typhoon Yolanda
Bantayan Mayor Ian Escario estimates that it would take two to three months for the Municipality of Bantayan to recover. The Mayor was quoted as saying in speaking with the Cebu Governor that, "I commend the people of Bantayan. We will help one another and we will not surrender. We will rise," he told Cebu Gov. Hilario Davide III.
The Provincial Governor's Team and the media have reached the island on Saturday afternoon, as reported by Sun Star. Mayor Escario added further that 90 percent of the island was swept by the typhoon, wrecking nearly all the houses, schools, infrastructures, the poultry and piggery farms, and biggest feed mill in the island.
As a blogger here's my update from Barangay Obo-ob my hometown, according to our source, Nong Arnold Abello, the OMAGIECA was heavily damaged, the road to Antipolo and Sitio Tunga are imp(–foul word(s) removed–)able due to uprooted coconut trees.
Story is developing…. we will update this post as soon as possible.
Here's some photos of Bantayan Island's devastation: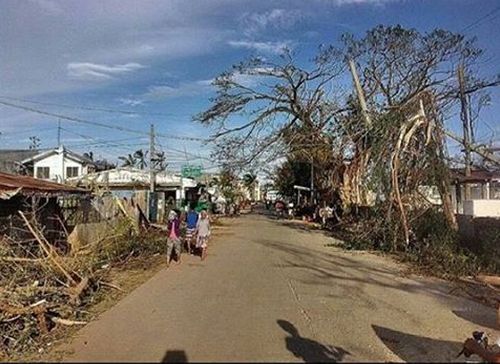 Barangay Ticad: Lapit kuno sa may Kawasaki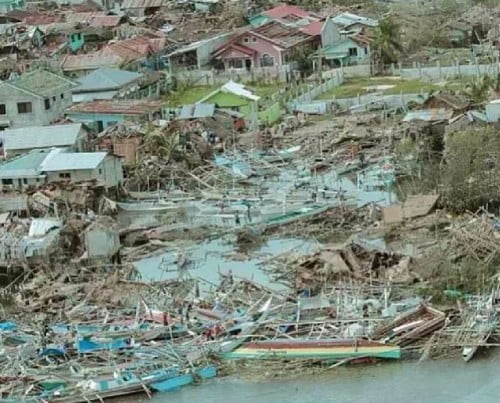 Suba, Bantayan Cebu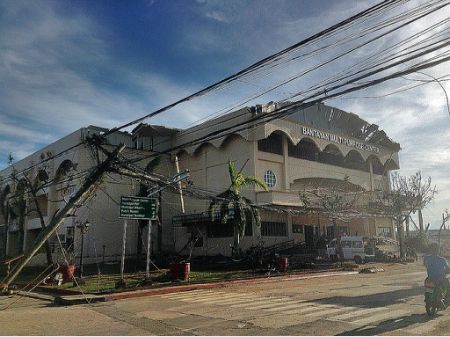 Municipality of Madridejos
For more photos of Bantayan Island Damages: Click the following FB Users below:
Junelyn Jubay Cabahug Facebook