The Philippines most popular fugitive, Janet Lim Napoles surrendered to President Aquino at around 9:37 PM on August 28, 2013 according to the statement made by Secretary Edwin Lacierda.
Here's the complete statement of the Palace on Janet Napoles surrender:
Statement of Secretary Edwin Lacierda:
On the surrender of Janet Napoles to President Aquino
[Released on August 28, 2013]
At 9:37 p.m on August 28, Janet Napoles surrendered to President Aquino. Napoles is wanted on charges of serious illegal detention arising from the alleged kidnapping of Benhur Luy.

The President turned her over to the custody of Interior and Local Government Secretary Mar Roxas and Philippine National Police Director-General Alan Purisima for processing and booking.
The surrender of Janet Lim Napoles to the President came a few hours since the announcement of the President to give P10 million reward to those who could help the government on Napoles immediate arrest.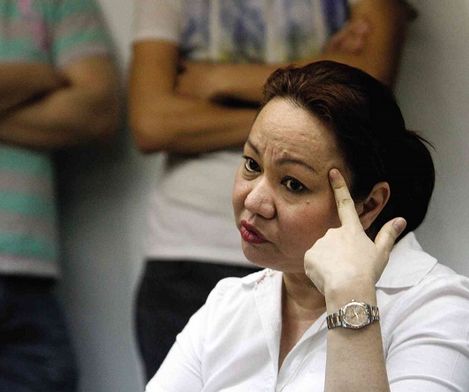 Photo Credit: www.inquirer.net