The President of the Philippines, Pres. Aquino is putting up a P10-million reward for information leading to the arrest of Janet Lim Napoles and her brother Reynald Lim.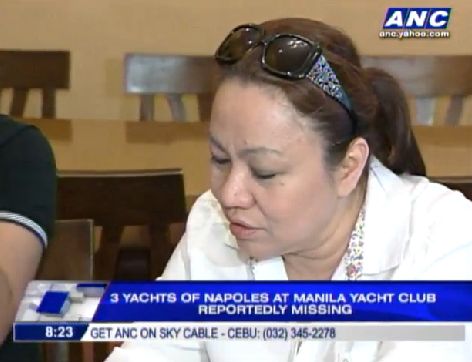 The announcement of the P10-million bounty was made through a press conference on Wednesday, Aquino stated that the priority right now is to arrest Napoles and her brother.
When the President was asked if the government will consider turning Napoles into a state witness against those involved in the pork barrel controversy, Aquino said that Napoles should first be arrested to face the charges against her.
Considering Napoles as a state witness should be studied carefully according to the President. The announcement of the P10-million bounty was announced a few hours following reports that Napoles fled the country using a yacht.
Meanwhile Justice Secretary Leila de Lima stated that there is no indication that Napoles and her brother have left the country. Information were revealed to the media that yachts reportedly belonging to Napoles are missing appears to be untrue and "rehashed." Sec. De Lima adds further that the authorities are not letting their guards down and are pursuing leads.
comment(s) for this post "Pres. Aquino Put P10-Million Reward for Napoles Arrest". Tell us what you think abut this post by leaving your comments below.