One of the most controversial celebrity in Hollywood was the daughter of Whitney Houston, Bobbi Kristina, who was involved with his brother and lover. The love story of Bobbi Kristina was fueled further by another controversy when her brother-turned-boyfriend Nick Gordon.
Nick Gordon used the micro-blogging site Twitter by posting a picture of the 19-year-old Bobbi Kristina wearing a giant sapphire stone surrounded by diamonds. The tweet have already gone viral and sparked a rumors of engagement.
The tweet was accompanied by the caption, "just a jewelry/gift for the sweetest thing in my world." '(: urthee best boo ! I love you, thank youuu (:(: surprise is right , i love it!'"
The jewelry was one of the most spectacular jewelry posted on Twitter it was even identical to the one worn by the late Princess Diana and currently worn by Duchess Catherine of Cambridge.
Both celebrities Bobbi Kristina and Nick Gordon lived together as brother and sister for more than a decade before the death of Whitney Houston.
According to the records from the family of Bobbi Kristina, Whitney Houston took care of the young kid Nick at the age of 12 when his father went to prison and his mother was unable to take care of him.
Nick Gordon was the Whitney Houston's unofficial adopted son, and he was treated by the family as one of their own even until the death of Whitney.
Nick first fueled rumors about a relationship with Bobbi Kristina in a tweet written in March, shortly after Houston died. The controversial couple have reportedly been sharing her $1.2million Atlanta home together ever since.
By the age of 30 Bobbi will have inherited everything that belonged to her iconic mother – mansions, jewellery, cars, and an extraordinary fortune.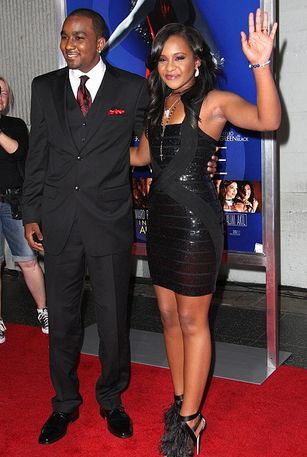 comment(s) for this post "Nick Gordon Give Bobbi Kristina A Diamond Engagement Ring Posted on Twitter". Tell us what you think abut this post by leaving your comments below.