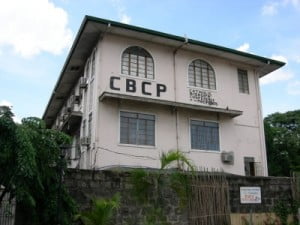 "As shepherds struggling to love you like Jesus the Good Shepherd, we are sorry for the pain and sadness that these events have brought upon you." The Catholic Bishops Conference of the Philippines (CBCP) President Bishop Nereo Odchimar said in a Pastoral Statement on Monday as part of their apology over the controversial vehicle donations from the Philippine Charity Sweepstakes Office (PCSO).
"The CBCP are also saddened that many of you, especially the youth, the poor, our Basic Ecclesial Communities, have been confused because of the apparent inconsistency of our actions with our pastoral preaching." Bishop Odchimar added.
In the midst of controversy, Butuan Bishop Juan de Dios Pueblos who received a sports utility vehicle from former President Gloria Macapagal-Arroyo through PCSO's funds hit President Benigno "Noynoy" Aquino III's performance and said that he's not worthy of the position.
However, CBCP through its president, Bishop Odchmar said that bishops involved in the scandal are willing to accept the responsibility for their action.
"We (–foul word(s) removed–)ure you that the bishops concerned are ready to accept responsibility for their actions and to face the consequences if it would be proven unlawful, anomalous, and unconstitutional." CBCP added.
CBCP also vowed to re-examine their values and manner of their collaboration with government agencies for purposes of helping the poor, and makes sure that pastoral sensibilities are being respected and the highest ethical standards are being observed.
This week, the Senate will be conducting an investigation into the controversy.