AJ Raval has a new movie with her boyfriend
Actress AJ Raval made a revelation about her sultry scenes with her boyfriend Aljur Abrenica in the VivaMax movie Sugapa.
AJ was one of the celebrities who rose to fame during the pandemic. Back in 2021, she and Aljur had the chance already to work together in the film Nerisa. However, there weren't partners onscreen at that time.
For their second movie under Viva Entertainment's streaming platform, the real-life couple did some intimate scenes together.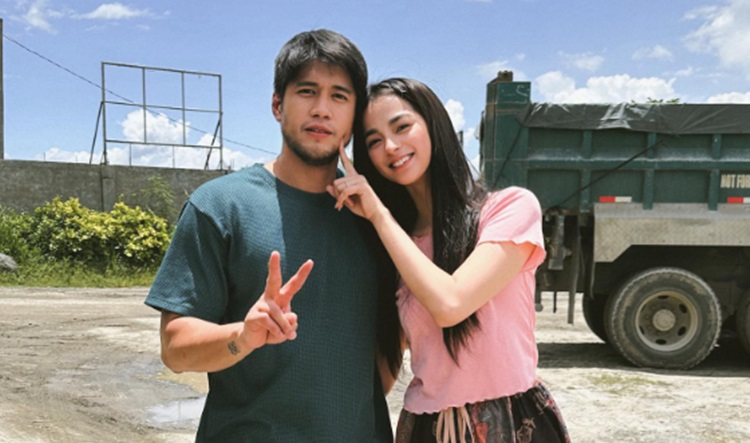 The said movie served as a comeback project for AJ Raval after taking a break for a while to finish her ALS. In an interview, based on the article in Manila Bulletin, the actress said that she misses doing acting projects.
When asked about the sultry scenes she did with her boyfriend, the actress revealed that it was a bit awkward for her. On the other hand, she just dealt with that kind of feeling during the first few scenes but eventually, she became comfortable.
"Actually, hindi naman mawawala yung awkwardness sa lahat ng love scenes, kahit sino ang kasama mo. Medyo naging comfortable lang ako dito kasi si AJ [Aljur's nickname] yung partner ko," the actress shared.
AJ also said that they are comfortable with each other because there is no wall between them. She also said that they were able to let out their true feelings. Aljur, on the other hand, said that he gave his 100 percent trust to his girlfriend in this project.
He also said that doing those scenes was not really difficult because of that trust. The actor added that it has been his desire to work with AJ Raval on a project.
Sugapa will premiere on August 25 and this is directed by Lawrence Fajardo. The film also features Art Acuña, Lander Vera Perez, Lou Veloso, and Dyessa Garcia. 
For more updates, follow us on Facebook, X (Twitter), and Instagram.