Yassi Pressman became a trending topic because netizens did not like her past and present photos
Actress Yassi Pressman received criticism from netizens because of her "opposing" photos which surfaced on social media.
Yassi became a trending topic on X (Twitter) as netizens expressed negative thoughts about what she did in the past and the recent photo of her that circulated online. In the first photo, it reminded netizens that she was one of the celebrities who campaigned for former Vice President Leni Robredo.
That was back in 2022 when the ex-VP ran for president. In the photo, Yassi was wearing a pink shirt, the campaign color of Robredo with her running mate former Senator Kiko Pangilinan.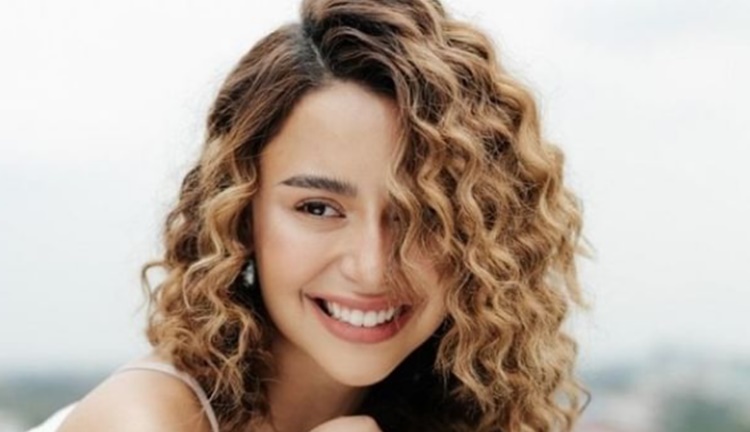 Back in May 2022, Yassi even shared a video of her taken during a campaign event. She said, "Sa lahat po ng entabladong natayuan ko, dito ko po nararamdaman na dito po ako may pinakamalaking silbi. "Yassi danced and sang during that campaign event and the crowd was shouting her name.
In another post, she even showcased her pink gown and wrote this caption, "In Naga as Maam Leni Robredo returns to her hometown." She also said that it was an honor for her to open the rally that day. The actress even used the hashtag "KAKAMPINK."
However, just recently, a video of Yassi with Ilocos Norte First District Representative Sandro Marcos surfaced online. It can be seen in the video that the actress was getting cozy with the politician. She was seen leaning on Sandro. Yassi was all-smiles also when they were talking.
With this, many netizens compared the two different scenarios. It is known to many that Sandro's father President Bongbong Marcos was a tight opponent of ex-VP Leni Robredo in the 2022 elections.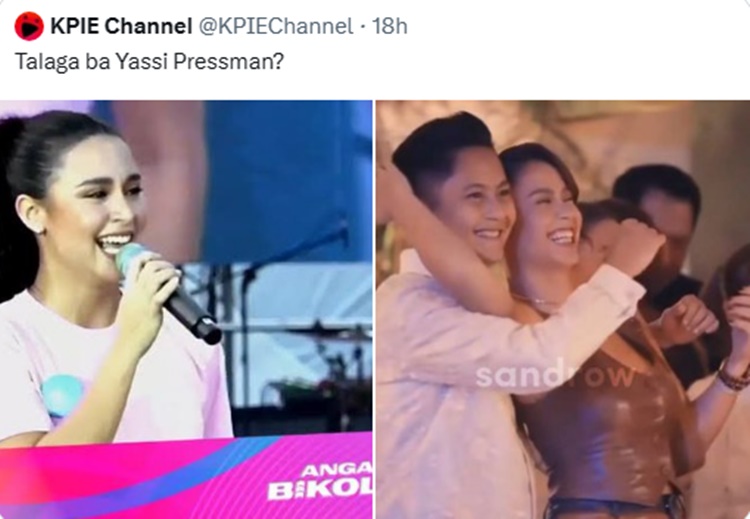 Because of these two opposing photos, netizens expressed negative reactions to Yassi Pressman. Here are some comments against the actress.
Pamilya talaga ng ahas ang mga Pressman. Magkapatid talaga kayong ahas Yassi at Issa.

— Prof. Jak Roberto (@charlesanity37) August 15, 2023
istg after all that we've been through, yassi? https://t.co/fEPSQvA8Xc

— cav (@cavreal) August 15, 2023
Dear Yassi, andito lang kami. Hindi mo kelangang tumawid sa dilim. Silipin mo ang liwanag ng aming mga ngiti.

— Mga Gwapo For Leni (@MgaGwapoForLeni) August 14, 2023
Meanwhile, Yassi Pressman received a kiss from Camarines Sur Governor Luigi Villafuerte during a recent event in his province. With this, the actress is also being linked to the governor.
For more updates, follow us on Facebook, X (Twitter), and Instagram.