Pasay Bar Raided for Selling Balloons Containing "Laughing Gas" to Customers
Police authorities raided a bar for allegedly selling balloons that contained "laughing gas" to customers in Pasay City.
Anti-Organized Crime (NBI) and Transnational Division (AOCTD) personnel from the National Bureau of Investigation (NBI) raided a pub Saturday night. The bar was said to be selling nitrous oxide balloons, often known as "laughing gas."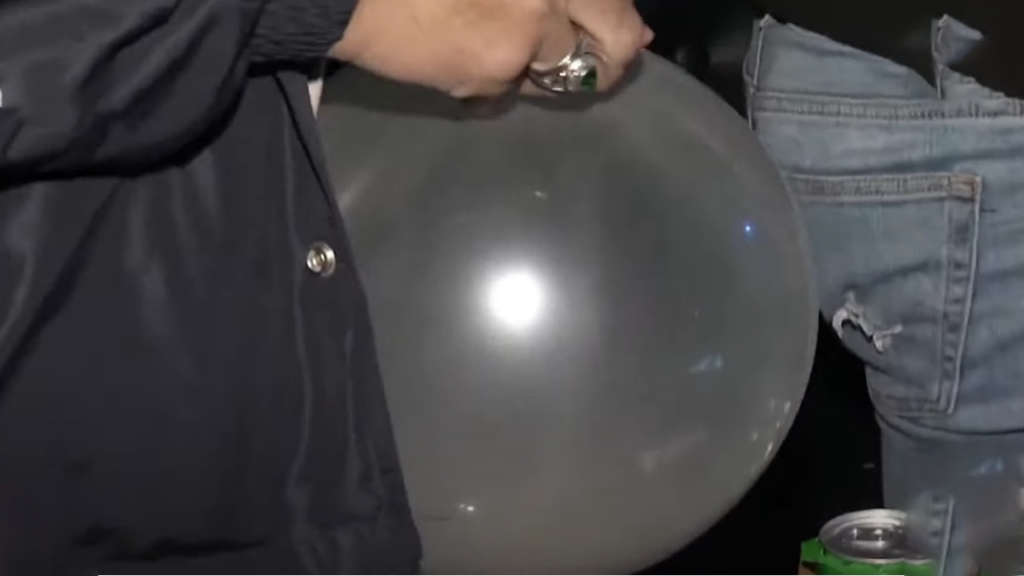 According to NBI AOTCD chief Jerome Bomediano, laughing gas or nitrous oxide is still featured with a circle symbol on the Excalibur bar menu. This particular pub offered a P9,000 combo package that included a bottle of whiskey, Coke, and ten nitrous oxide-filled balloons.
"They are openly selling the nitrous oxide to their customers and is even included in their menu by using a circle beside number 10 – as code for customers that it's included in that package," according to the agent.
Several foreigners were detained in the act of smoking laughing gas during the NBI-AOCTD raid. The bartender who served the nitrous oxide was also arrested, based on the report of GMA News.
Those arrested at the bar, as well as the bar's owner and management, face charges of violating the Illegal Drugs Act. Nitrous oxide is on the list of harmful drugs because of the dangerous side effects it can induce in humans, such as hypoxia and respiratory damage.
Bomediano has warned of the potential health consequences of inhaling nitrous oxide and has requested that it be classified as a prohibited substance by the Dangerous Drugs Board. He mentioned that nitrous oxide is utilized as an anesthetic for minor medical and dental operations in the medical field.
He further stated that it is widely used as a recreational substance in other countries. According to a Vietnamese employee who claims to be in charge of marketing, selling laughing gas is allowed in his nation, and he was unaware that it is illegal in ours.
What are your thoughts on this article? Just feel free to leave your reactions in the comment section.
Thank you for taking the time to read this. We aim to give the freshest and in-demand content to our visitors. Come back next time at NewsFeed for more updated news.