5 Manila Cops Accused of Robbing a Computer Shop Voluntarily Surrender
Five Manila cops accused of robbery with extortion to a computer shop voluntarily surrender to the authorities and deny accusations.
According to an earlier report, five police officers were charged on Tuesday with stealing and extorting money from a computer shop in Sampaloc, Manila. According to the victim, Herminigildo Dela Cruz, 73, it was after eleven p.m. when plainclothes men posing as police officers entered their computer business.
They are supposed to be carrying out an anti-illegal gambling operation. According to the victim, they first disassembled and erased the CCTVs at the computer shop. Dela Cruz's cash register was emptied of more than P40,000, which was meant to be used for his grandson's education.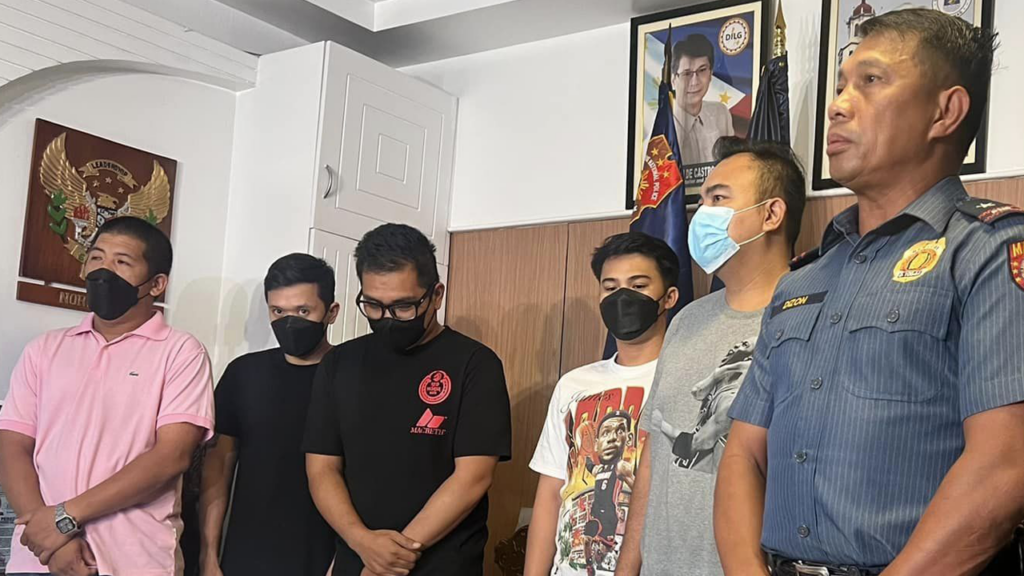 They snatched P3,500 from the counter table as well. They also allegedly requested an extra P4,000 for the victim's "weekly protection". During the police investigation, it was discovered that the suspects are members of the Manila Police District's District Police Intelligence Operations Unit (DPIOU).
Meanwhile, with the assistance of Presidential Anti-Organized Crime Commission Undersecretary Gilbert Cruz, the five Manila cops engaged in the robbery-extortion of a computer business in Sampaloc, Manila, surrendered at Camp Crame. They also refuted the allegations leveled against them.
According to Police Staff Sergeant Ryan Tagle Paculan, who served as the group's spokesperson, the operation against the computer shop is legitimate. He revealed they conducted the operation because it allegedly operates an online casino but does not have a permit from the City of Manila's Bureau of Permits was legal.
Based on the report, he also denied that they stole P40,000 and P3,500 from the shop's safe and deleted the videos of the shop's CCTV. Paculan accused the owner of the computer shop of trying to bribe them with four thousand pesos per week to allow the unregistered computer shop to continue operating, which they allegedly refused.
READ ALSO: Man Arrested in Quezon City After Being Caught Wearing Stolen Clothes
What are your thoughts on this article? Just feel free to leave your reactions in the comment section.
Thank you for taking the time to read this. We aim to give the freshest and in-demand content to our visitors. Come back next time at Philnews for more updated news.