PCG Arrested 2 Fake Coast Guard Recruiters Victimizing Applicants in Isabela
The Philippine Coast Guard (PCG) personnel arrested two fake coast guard recruiters victimizing applicants in Isabela.
PCG and the Philippine National Police (PNP) apprehended two alleged unlawful recruiters in Isabela City, Basilan. Yazier Tanji Balling, 32, of Barangay Kaumpurnah Zone 1, Isabela City, and his accomplice, Rodel Alegre Lagayan, 44, of Barangay Lapiedad, Isabela City, were identified as the suspects.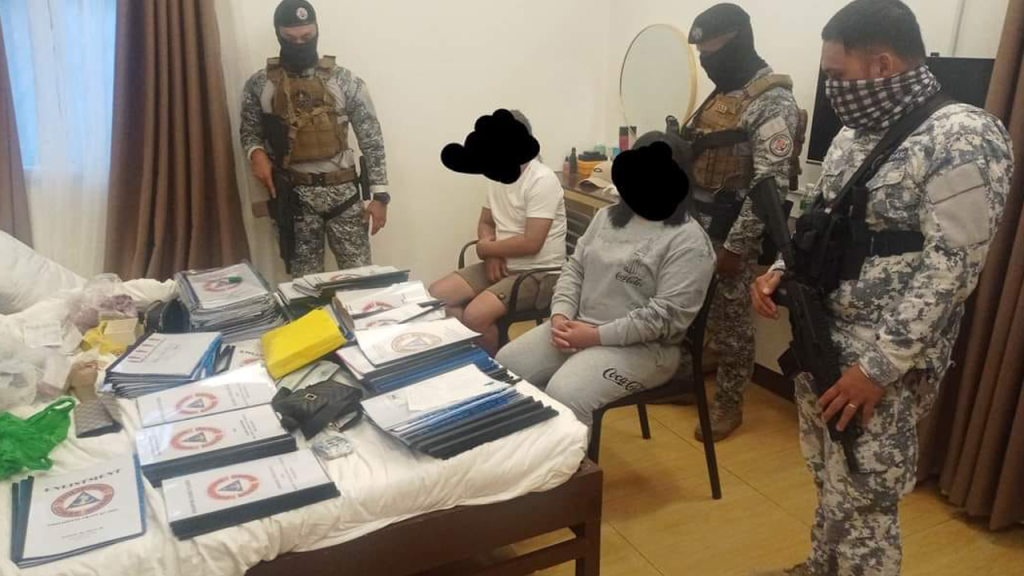 In the initial police statement, Balling requested P60,000 from the applicants, promising admission to the PCG in exchange for such a sum. He allegedly stole money and documents from several applicants throughout the PCG recruitment process.
According to the report, the suspects directly took "marked money" worth P91,000 from people who appeared to be PCG applicants during the entrapment operation. Authorities apprehended the two immediately after receiving the money.
Multiple PCG program folders, a cellular phone, and a sling bag containing the "marked money" were recovered from Balling and Lagayan. They were taken to the Isabela City Police Station to be charged with violating Article 315 of the Revised Penal Code (Estafa).
PCG advises candidates to report anyone who approaches them to process their application in exchange for money to the Coast Guard Human Resource Management Command (0935-782-2386) or the Coast Guard Intelligence Force (0926-628-4519) for prompt action.
READ ALSO: Lady Consumer Airs Dismay Due to Shocking Electric Bill of P1 Million
What are your thoughts on this article? Just feel free to leave your reactions in the comment section.
Thank you for taking the time to read this. We aim to give the freshest and in-demand content to our visitors. Come back next time at Philnews for more updated news.