3 Germans, Dutch Doing "Orgy" in Front of Children in Siargao Arrested
Police authorities arrested three (3) Germans and a Dutch national in Siargao Island after being caught doing an "orgy" in public.
Four foreigners were reprimanded and detained after publicly having an intimate moment with four other people while bathing on a public beach. Other guests at a resort on the island of Siargao in Surigao del Norte were shocked and enraged by the lewdness.
According to a report from the General Luna Municipal Police Station (GLMPS), their detention was the result of a complaint from other resort guests. They were reported for the obscenity of carelessly kissing and changing partners while having private moments in public.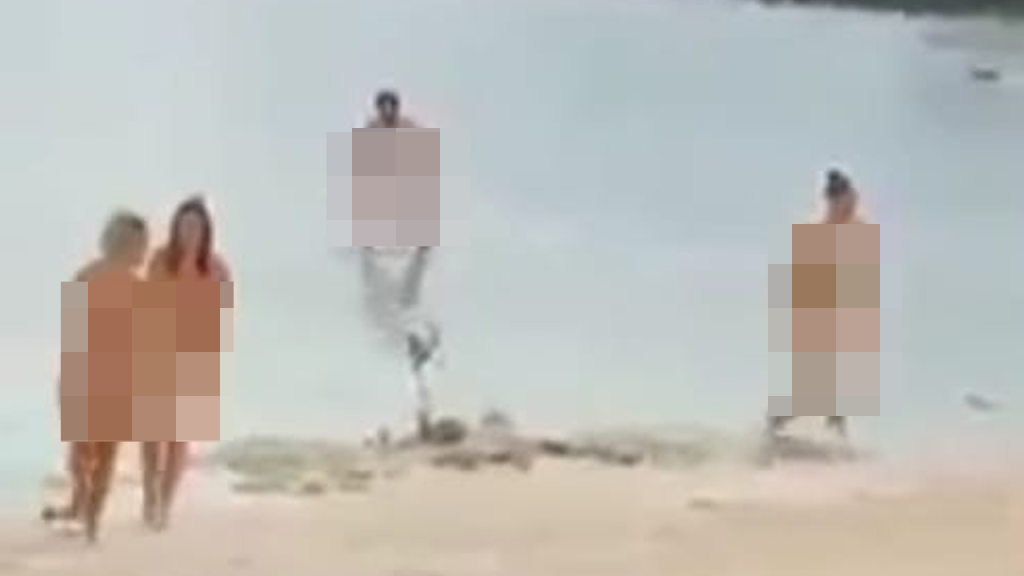 According to General Luna and Siargao Mayor Sol Matugas, four drunken foreigners entered the Siargao Bleu Resort & Spa. He claimed that two children were present and watched their immorality, based on the report.
One was said to be nauseated by the disgust, while the other couldn't take it any longer and hurried away, but slipped and smashed his head on the concrete. They fled after having an orgy in public, but officials tracked them down to Don Remigio Villas in Barangay 2, General Luna, where they were residing temporarily.
It is well known that they frequently consume alcohol and dive into the sea undressed. According to Matugas, police identified the foreigners as Marian Felix Alexander Tiedemann, 29, male, a German national; Catharina Rothaas, 25, female, a German doctor by profession; Danny Peter Luneberg, 29, male, a German police officer; and Yke Molders, 23, female, a Dutch national.
Foreigners are accused of trespassing, terrible scandal, and violating Republic Act 7610, also known as the Special Protection of Children Against Abuse, Exploitation, and Discrimination Act. The four detained foreign nationals, according to Matugas, "do not represent the thousands of well-mannered and respectful foreign visitors who enjoyed their visits and stay on the island."
READ ALSO: South Korean Wanted of Swindling Arrested by BI in CDO
What are your thoughts on this article? Just feel free to leave your reactions in the comment section.
Thank you for taking the time to read this. We aim to give the freshest and in-demand content to our visitors. Come back next time at Philnews for more updated news.