Leni Robredo Answers Question if She Would Run Again for President
Former Vice President Atty Leni Robredo answers the question if she would like to run again as the president of the Philippines.
Robredo, the chair of Angat Buhay, responded to the question of whether or not she would run again in an interview with Ambassador Frank Wisner of the Asia Society Policy Institute Council. She said that she has not ruled out running again for the nation's top job in the upcoming election.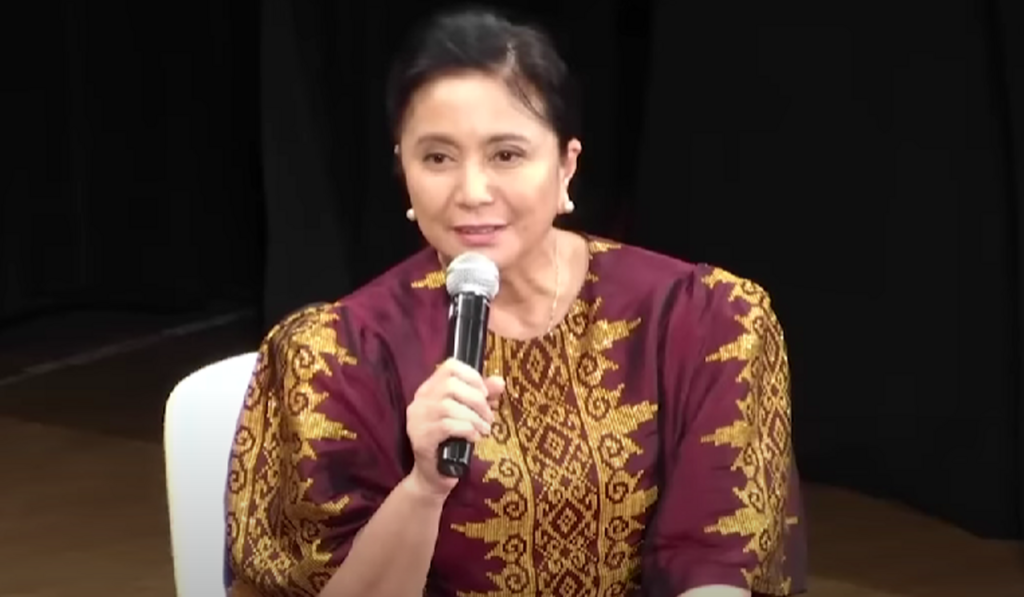 She also spoke about Angat Pinas, the future of democracy, and the struggle against misinformation throughout the conversation. Robredo's ambitions, including whether or not she will compete in the following presidential election, were also questioned by Wisner.
"Madam vice president, I think the entire audience tonight admires your candor your willingness to describe this clearly very difficult period and your determination to stand by the responsibilities of the office that you are elected to which leads me to ask you to reflect a bit on your own future, do you want to continue to contest for highest office?" Wisner asked.
"I hate saying, "I'm not running anymore," because I said that so many times already and I ate my words," Robredo answered, making the audience laugh.
Robredo recalled the period when she refused to run for office despite pressure from others to do so. But in an unexpected turn of events, she decided to run for the House of Representatives after her husband passed away.
"After the plane crash happened, a lot of people were pushing me to run and then I said again, "Over My Dead Body." But during the last day of filing for certificates of candidacy I filed as a candidate for the House of Representatives," shared Robredo.
She continued by saying that she was not their party's vice presidential candidate for the 2016 election. Even though the odds of winning were slim, she nevertheless risked since she was left with no other options, according to Robredo.
"When I was a member of the House of Representatives, I wasn't the first choice to run for the vice presidency but then the first choice decided to run for another position and I was the only choice left and even if I said, "I wouldn't run for the vice presidency" so many times. I ran," said Robredo.
Robredo had the same experience when she hesitated to run for president this May. As a result, Robredo's experience taught them to always heed the call of duty, she explained in the interview.
"You know if there is one lesson that I've learned from my years as a public servant is that, when there is a call for you to serve, no matter how difficult, you answer the call. Because not everyone is given the privilege of being in a position to make a difference, and that's what happened to me many times over and despite the difficulties I don't have any regrets," said Robredo.
READ ALSO: 
What are your thoughts on this article? Just feel free to leave your reactions in the comment section.
Thank you for taking the time to read this. We aim to give the freshest and in-demand content to our visitors. Come back next time at PhilNews for more updated news.