Enrile Not in Favor of Vic Rodriguez Plan to Revive President Chief of Staff
Presidential Legal Counsel Juan Ponce Enrile opposes the plan of Executive Secretary Vic Rodriguez plan to revive the position of 'Presidential Chief of Staff'.
This is occurring in the wake of reports that Rodriguez will lose his job. In the event that he loses his position as executive secretary, Rodriguez wants to become the president's chief of staff, according to some reports.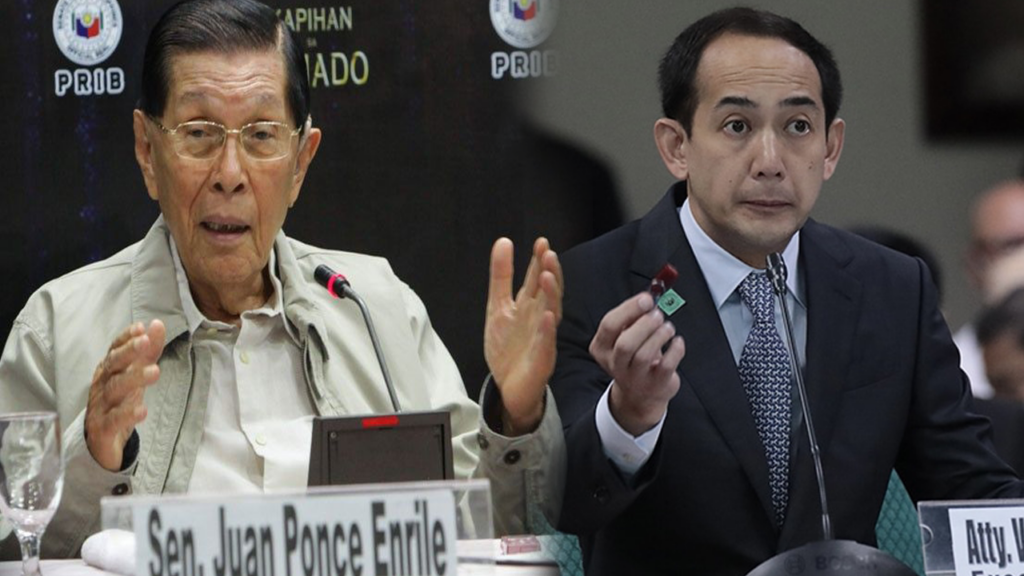 The unnumbered "Special Order," prepared in September, was attached to another draft, this one an administrative order creating the Office of the Presidential Chief of Staff," listing his roles as "presidential strategist, policy adviser, and presidential advocate," among others, and was intended to "grant additional authority to the Rodriguez.
Enrile, however, disagrees with Rodriguez's notion, particularly in light of the executive secretary's numerous requests for more authority in his potential future post. Enrile stated that other government agencies are already doing the duties Rodriguez asked for the position of presidential chief of staff.
"The proposed AO/SO will certainly cause confusion and conflicts among the said offices, in terms of functions and accountabilities," said Enrile.
Additionally, it said that the chief of staff's sole responsibility should be to support the president in making plans and preparing for meetings. The seasoned attorney claims that the Presidential Chief of Staff has no authority to make decisions, sign documents, review them, supervise or oversee any government department, agency, or office, and in no way represent or act on behalf of the President.
Rodriguez has not yet responded to Enrile's counsel. There is no guarantee that Rodriguez will have another position if he is fired as executive secretary if the presidential chief of staff cannot be identified.
READ ALSO: Delivery Van Ambushed, Robbed in Iloilo, P500k Cash Stolen
What are your thoughts on this article? Just feel free to leave your reactions in the comment section.
Thank you for taking the time to read this. We aim to give the freshest and in-demand content to our visitors. Come back next time at PhilNews for more updated news.