DOH Warns as Covid-19 Cases may Reach 9,000 as Face to face Classes Resume
Face to face classes resume may trigger COVID-19 and cases may probably reach 9,000 by the end of September, DOH warned on Friday.
The estimates are based on the DOH's most recent projections, according to officer-in-charge Maria Rosario Vergeire, who noted that millions of pupils returned to school on Monday, August 22.
"We agree the probability is there. Based on our projections, which were already updated because of the opening of classes, maaaring tumaas hanggang 9,000 daily cases dito sa bansa pagdating ng end of September hanggang Oktubre," she said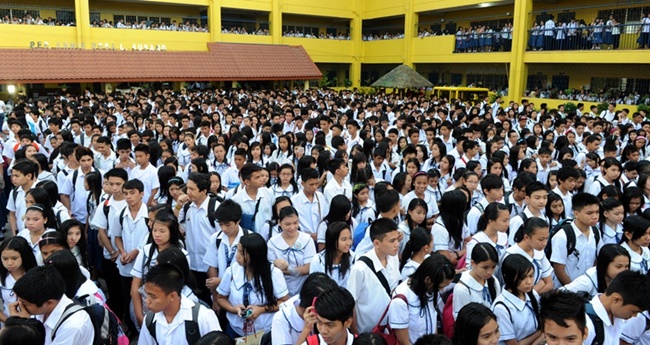 Acoording to the report of ABS-CBN news that earlier, a group of private hospitals issued a warning that COVID-19 infections could rise due to the population's increased mobility. Over time, the nation's coronavirus limitations were lifted. According to Vergeire, pre-pandemic movement patterns have already been attained.
She urged people to maintain adherence to the minimal public health requirements and raise the nation's COVID-19 immunization rate.
"Gusto ko lang ipaalam sa mga kababayan, these are projections. Ang projections maaaring mangyari, maaaring hindi mangyari, depende kung matutupad 'yung mga nilagay natin sa assumptions, which includes mobility, minimum public health standards, pagbabakuna at siyempre 'yung opening of classes," she added.
The report mentioned that, according to Vergeire, the nation has had an average of 3,231 COVID-19 instances every day to date. Compared to the 3,755 from the prior week, this is down 14%.
For the eleventh day in a row, the nation's total number of new coronavirus infections dropped below 4,000 on Thursday with 3,126 cases.
However, The newest data from the Department of Health (DOH) show that 3,126 COVID-19 cases were reported in Philippines on Thursday, increasing the total number on confirmed coronavirus infections in the nation to 3,867,071.
Head of the ABSCBN Data Analytics Team Edson Guido stated that this is the eleventh day in a row where the number of new daily infections was less than 4,000.
Additionally, 43 more fatalities were recorded, bringing the nation's total number of thosewho passed away from the respiratory illness to 61,519 individuals.
You may also visit: COVID-19 Update Philippines: Severe, Critical Cases Increasing