5G Internet in Metro Manila is 4th Worst in Asia-Pacific
Metro Manila – Capital City of the Philippines, Metro Manila was the 4th worst 5G internet speed among the 11 Asia-Pacific cities ranking.
Mobile analyst Opensignal, announced on Wednesday that Manila's 5G speed was the fourth slowest among the 11 cities, in terms of video quality and game experience in the Asia-Pacific region.
In the region, from the data of Opensigal Seoul Korea has 453.2 Mbps making this city as the fastest 5G speed, followed by Kuala Lumpur's 376.6 Mbps, and Auckland's 280.7 Mbps.
According to Philippine Star, in terms of segment, Manila ranked fourth in the slowest in 5G video experience scoring 71.6.
Taipei on the hand scored 81.3, Auckland 80, Singapore 78.6 and Hong Kong 78.6 were listed as the best rating in terms of 5G video quality among the 11 cities in Asia-Pacific.
On the other hand, for 5G games experience, Metro Manila received the worst score of 66.6 of all 11 Asia-Pacific cities. Seoul still in the top with a rating of 87.2, followed by Singapore with 85.1 and Jakarta with 83.7.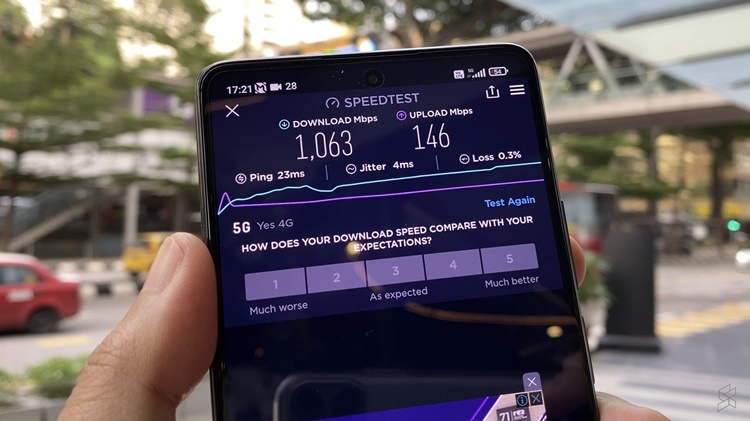 "This means that 5G users in Seoul, Singapore and Jakarta enjoyed the best experience when playing real-time multiplayer mobile games over 5G connections," said by Opensignal.
In the brighter side, according to Opensignal Metro Manila ranked 2nd in terms of the download speed score it was 7.3 faster that the 4G upload average speed.
In line with that, Kuala Lumpur top on the ratio in terms of the internet speed between its 5G and 4G, with 19 times faster.
To improve the internet speed in the country, one of the biggest internet provider in the country PLDT Inc. the parent company of Smart Communications Inc., plans to invest P85 billion for expansion of the 5G network.
In a report, Ayala-led Globe telecom Inc. will allocate P89 billion for the delivery of fiber internet and also to improve its 5G technology.
You may also visit: Herlene Budol Recalls Miss Manila Issue: "Sana tinropa na lang…"