Mountain Biker Shot With Dozens Of Pellets After Hunters Mistake Him For Rabbit
MOUNTAIN BIKER SHOT – Going through a rough trail is hard enough for mountain bikers. But, it gets way harder when people are shooting at you.
Miguel Toran, a biker from Spain, was unfortunately mistaken as a rabbit. According to reports, Toran passed a pair of hunters while biking on the Monte Orgergia forest trail.
Based on an article from Pinbike, this was amongst the most popular spots for mountain bikers and hikers. However, that day, hunters were also in the area.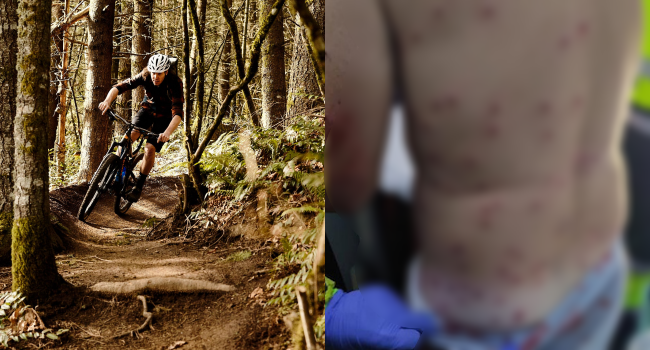 After passing the pair of hunters, Toran passed the third one a few meters later. Then, the third hunter discharged a cartridge that held hundreds of pellets onto Toran.
This left the poor biker with dozens of pellets shots across his body. As per the article, most of the impact shots are in his buttocks, lower back, and legs.
Luckily, Toran suffered no major injuries. But, 20 pellets had to be removed from his skin after it was deeply embedded from the impact. Currently, doctors are monitoring Toran's wounds.
When police investigated the incident, the hunter told the cops that he thought Toran was a rabbit. Meanwhile, Toran said that the incident was an accident.
Still, he said that he would file a complaint versus the hunter. At that time, Toran was said to have a colorful biking kit and helmet.
The incident isn't the first time bikers had issues with hunters. Back in 2018, a British mountain biker was killed by a hunter's stray bullet. Similarly, a tragic incident such as this also occurred in Lapland just last year.
What do you think about this? Leave your comments below.
Thanks for reading. We aim to provide our readers with the freshest and most in-demand content. Come back next time for the latest news here on Philnews.