All You Can Eat Buffet Restaurant Bans Man After Consitently Losing Money When He's There
ALL YOU CAN EAT RESTAURANT BANS MAN – An all-you-can-eat BBQ buffet had no choice but to ban a man from entering their establishment.
A food streamer known as Mr. Kang had been notorious among his followers for devouring vast quantities of food. However, his appetite may be too much even for all-you-can-eat buffets.
Recently, Kang said that a Changsha restaurant called Handai Seafood BBQ Buffet discriminated against him. According to him, he ate a total of 5.5kg of food in a span of a number of visits.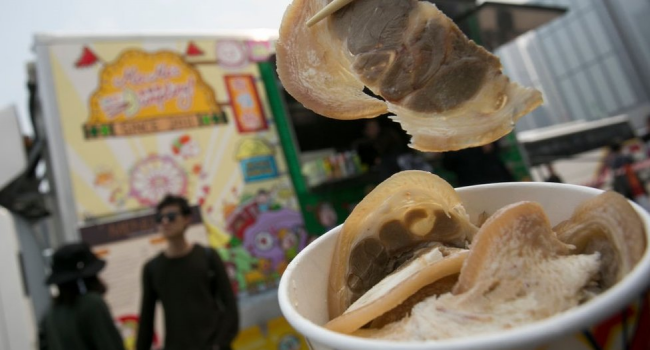 Apparently, the man ate 1.5kg of port trotters during his first visit. Afterward, he devoured 3.5-4kg of prawns on the next. And, if you think that number is low, the average food consumption of an adult human is 2.5kg for the entire day.
Following the ban, the man claimed that he simply didn't want to waste the food. As such, he stressed that he shouldn't get banned for his appetite.
Meanwhile, the restaurant's owner said Mr. Kang was making him lose money. He says that every time Mr. Kang visits, the restaurant loses a few hundred yuan.
Based on an article from Lad Bible, the owner explained:
"Even when he drinks soy milk, he can drink 20 or 30 bottles. When he eats the pork trotters, he consumes the whole tray of them. And for prawns, usually, people use tongs to pick them up, he uses a tray to take them all"
Since then, the restaurant banned live-streamers from entering the establishment. But, ever since the story went viral on Weibo, it attracted a whole platter of negative criticism.
Netizens from China now say the restaurant should remove the "all-you-can-eat" title. Meanwhile, others say that Mr. Kang was taking advantage.
What do you think? Leave your comments below.
READ ALSO: Female Resident Suffers Injuries After Motorcycle Rider Got into Accident