Examples Of Anagram – Even More Examples Of Arranging Words
EXAMPLES OF ANAGRAM – In this topic, we are going to know even more examples of this letter-arranging word creation method called anagram.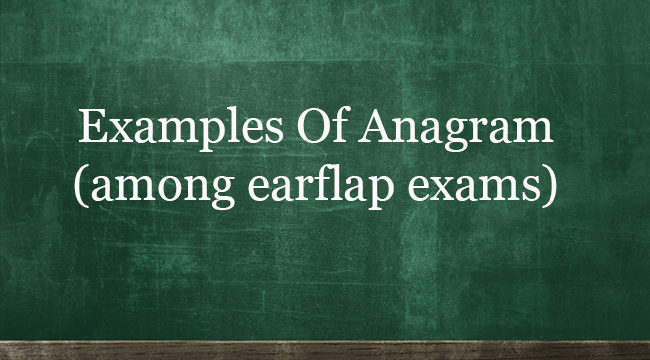 As mentioned previously an anagram is the creation of words or phrase with the use of rearranging the letters of a different word or phrase. The original word or phrase is known as the subject of the rearranged word or phrase.
A person who creates these words or phrases is called an anagrammatist and he or she also aims to produce more of these that reflects or comment on their subject.
Examples

Here are even more examples of these words uplifted from various websites:
Mother-in-law = Hitler woman
Astronomer = Moon starrer
School master = The classroom
Jim Morrison = Mr. Mojo Risin
Damon Albarn = Dan Abnormal
Tom Marvolo Riddle = I am Lord Voldemort
New York Times = monkeys write
Conversation = Voices rant on
Slot machines = Cash lost in me
asteroid threats = disaster to earth
I think therefore I am = I fear to think I'm here
rats and mice = in cat's dream
coins kept = in pockets
eleven plus two = twelve plus one
statue of liberty = built to stay free
READ ALSO: Paano Gumawa Ng Talambuhay – Halimbawa At Iba Pa
comment(s) for this post "Examples Of Anagram – Even More Examples Of Arranging Words". Tell us what you think abut this post by leaving your comments below.