What Is Procrastination? Definition Of This Term
WHAT IS PROCRASTINATION – In this topic, we are going to know and learn about this term called "procrastination".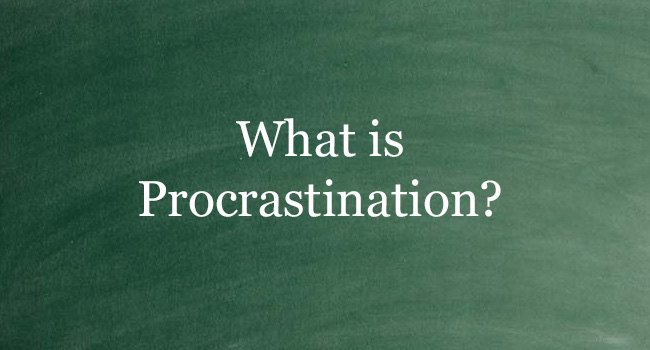 Basically, it refers to the avoidance of doing a task that needs to be accomplished by a certain deadline.
This can be further referred to as a habitual or intentional delay of beginning or finishing a certain task albeit knowing that not doing so will bring negative consequences.
This is a common human experience involving delay in everyday chores or putting off certain tasks like attending an appointment, submitting a job report or academic assignment, or broaching a stressful issue with a partner.
It is usually seen as a negative trait because of its hindering effect on one's productivity and is usually akin to depression low self-esteem, guilt and inadequacy.
However, this can also be seen as a wise response to certain demands that could present risky or negative outcomes or urge the person to wait for new information to arrive.
Etymology

The term is derived from the Latin term procrastinare, which is derived from the suffix pro-, which means 'forward, and –crastinus, or 'till next day', hence, it translates to 'forward till next day'. The term crastinus is derived from the term cras, or 'tomorrow'.
READ ALSO – What Is Episteme? About This Greek Term
comment(s) for this post "What Is Procrastination? Definition Of This Term". Tell us what you think abut this post by leaving your comments below.