What Is Classical Archaeology? About The Archaeological Branch
CLASSICAL ARCHAEOLOGY – In this topic, we are going to know and learn about an archaeological branch known as Classical Archaeology.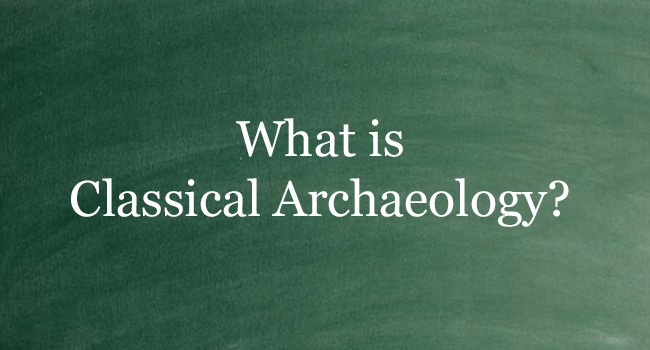 By definition, it refers to the exploration of the records and artifacts of ancient civilizations. It is also known as classical, or historical archeology. 
Archaeologists or experts from this branch is specifically interested in the early cultures of the Mediterranean and the Near East, which includes Greece, Rome, Persia, Egypt, and Mesopotamia.
They are also interested in the cultures of ancient China, of the Indus River valley, and Southeast Asia as well.
Aside from that, 19th century archaeologists were also interested in the societies they had read about in Latin and Greek texts,
The term archaeology, as mentioned before, is derived from two Greek words: archaios, which means "ancient," and logia, meaning "science" or "study of." In this sense, this means the study of ancient things.
It was formerly referred to the study of Classical Athenian culture and the culture of the Roman Republic and Empire, hence, the term Classical, but expanded to other cultures over the course of the last century.
Those who are interested in Ancient Greece usually talks about Crete and the Minoan civilization present on that island during the Bronze Age, as well as the e Helladic, Geometric and Neolithic period.
Those who are interested in Romans, on the other hand, would frequently talk about the influence of the Etruscans and other early cultures present on the Italic Peninsula.
READ ALSO:
comment(s) for this post "What Is Classical Archaeology? About The Archaeological Branch". Tell us what you think abut this post by leaving your comments below.