What Is Virus In Tagalog? (Answers)
VIRUS IN TAGALOG – There are several Filipino words that do not have a direct translation in English, that's why we need context to fully translate them.
In this article, we are going to learn about the translation of the word "VIRUS" based on context.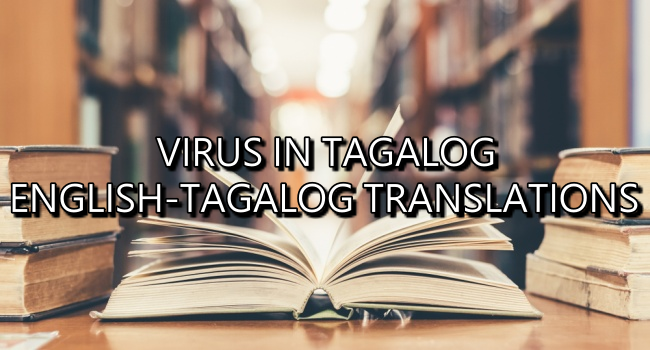 Currently, are world is faced with a pandemic that has affected the lives of millions. In the Philippines, the number of COVID-19 infections has reached over 100,000.
But, what exactly does Virus mean in Tagalog?
The most common answer one might say is Tagalized version of the word which is "Birus". However, we could also use the word "Hakyap" which means an "infectious organism" according to Glosbe. Another word we could use is "Bayrus". Here are some example sentences:
The world is at a standstill because of a deadly virus.
I'm not sick and I don't have the virus.
Several people were infected with the virus in our area.
Zombies were created from a virus.
We must protect ourselves from the new virus.
In Tagalog, these words can be translated as:
Tumigil ang mundo tahil sa nakakamtay na bayrus.
Wala akong sakit, wala akong birus.
Maraming tao sa aming lugar ang nahawaan ng hakyap.
Ang mga zombie ay galing sa mga birus.
Kailangan nating protektahan ang ating sarili sa bagong bayrus.
For other English-Tagalog translations…

VISIT: English To Tagalog Translate – List of English-Tagalog Word Translation