Lawyer On Harry Roque: "Show Proof That Duterte Is 88% Healthy
HARRY ROQUE – A lawyer challenged Presidential Spokesperson Harry Roque to show proof that President Duterte is 88% healthy.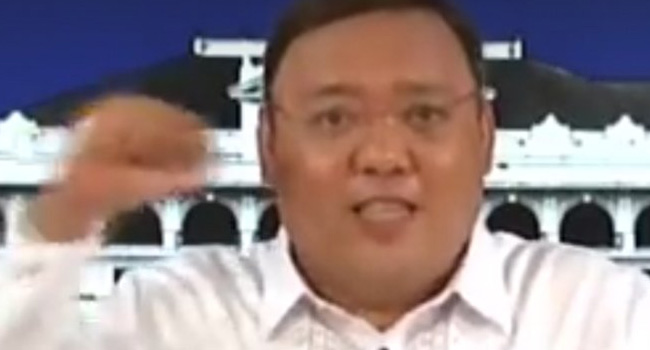 According to ABS-CBN News, Dino De Leon, who is also the same lawyer who urged the Supreme Court to compel the president to reveal his health records, has challenged Roque after the latter said that the President is at 88% health.
The lawyer said he made his request on the presumption that the presidential spokesperson makes declarations that "have both factual and legal basis."
"In light of the importance of the President's health to the public, as well as the People's right to be assured that the statements of the Presidential Person are accurate, I respectfully request that you provide the public with that basis of your conclusion that the President is 88 percent healthy," 
When asked regarding the challenge, Roque simply dismissed the lawyer's challenge.
"He's had his day in court when the SC (Supreme Court) dismissed his petition. He should accept his defeat graciously,"
Based on the report, as mentioned by Roque, De Leon's petition to have the Supreme Court compel the president to reveal his health records was dismissed by the high court.
Earlier, Roque said that foreigners are allowed to enter the country starting the first of August.
VISIT: Foreigners Allowed To Enter Philippines Starting August 1 – Roque
He specifically said that those who have long-term visas in the country are the only ones allowed. They arealso required to secure a pre-booked COVID-19 testing provider and a pre-booked accredited quarantine facility.
What do you think of this report? How will you react to this? Let us know more about it in the comments below.

READ ALSO: Frontliner Punishes Hard-Headed Resident for Committing Quarantine Violations
Check out our latest news at philnews.ph or in our following social media pages
Facebook: /PhilNews
Twitter: @PhilNews247
Instagram: @philnewsph