What Is The Scientific Name Of Common Myna? (ANSWERS)
SCIENTIFIC NAME OF COMMON MYNA – In this topic, we are going to know and identify the binomial or scientific name of common myna.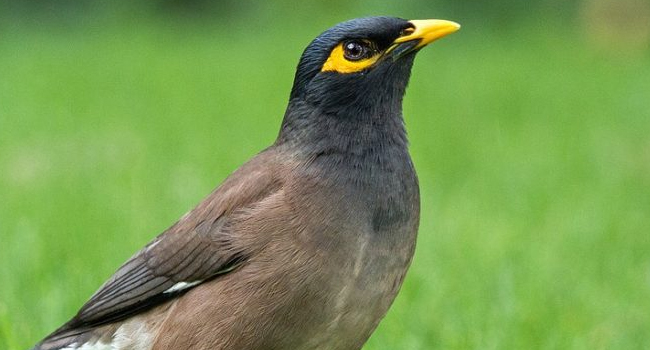 Also known as Indian myna or mynah, it is a species of the starlings and myna family Sturnidae. It is native Asia.
It is an omnivorous open woodland bird with a strong territorial instinct. It is one of the most invasive species and, by far, one of the three birds that is listed among the World's Worst Invasive Species.
The mynah poses a serious denger to the ecosysrems of Australia, naming it the "The Most Important Pest/Problem".
The bird is identified by its brown body, black hooded head and the bare yellow patch behind the eye. It also has bright yellow bill and legs.
Scientific name

The binomial name of common myna is Acridotheres tristis.
Acridotheres is a genus of starlings under the Sturnidae family. It is derived from the Greek akridothēra, which means "locust trap". It is derived from the words akris, which means "grasshopper", and thēra, which means "hunt"
The species name tristis, on the other hand is a Latin term, which means "sad" or "gloomy".
READ ALSO: What Is The Scientific Name Of Snowy Owl? (ANSWERS)