Sixteen Foreigners Arrested For Drinking In Pub In Makati
SIXTEEN FOREIGNERS ARRESTED – Around sixteen foreigners were arrested for drinking in a bar in Barangay Poblacion, Makati amid GCQ in the capital.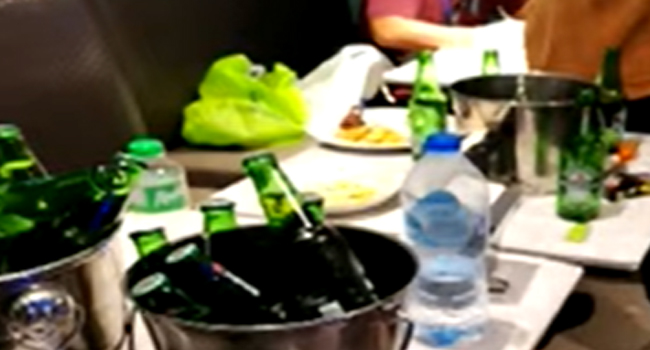 According to ABS-CBN News, among the arrested were 11 Cameroon national, 2 Nigerian, 1 Liberian, 1 Gambian, at 1 Seychelles. The said bar, which was operating amid GCQ, was also closed.
Aside from violating protocol, retrieved from the suspects were one sachet of suspected shabu. Furthermore six of them will be charged more for disobedience to a person in authority.
The liquor was confiscated and will be used as evidence against them.
Based on the report, the bar, which was along Mariano Street, was stormed by officials after a concerned citizen complained that there is a meeting of foreigners there.
This came from Makati Police Investigation Unit head Major Gideon Ines Jr. The suspects are now under the custody of the police.
ABS-CBN News has a video of this report, which you can check right here:
What do you think about this? How will you react to this? Let us know more about it in the comments below.

READ ALSO: Sharon Cuneta Tells Mommy Pinty 'Iwanan nyo na po si Alex', Here's Why
Check out our latest news at philnews.ph or in our following social media pages
Facebook: /PhilNews
Twitter: @PhilNews247
Instagram: @philnewsph