MMDA: Malls Will Stay Shut If Unable To Impose Physical Distancing
MMDA – The MMDA recently said that if malls are unable to impose physical distancing and safety protocols against COVID-19,they shoud stay shut.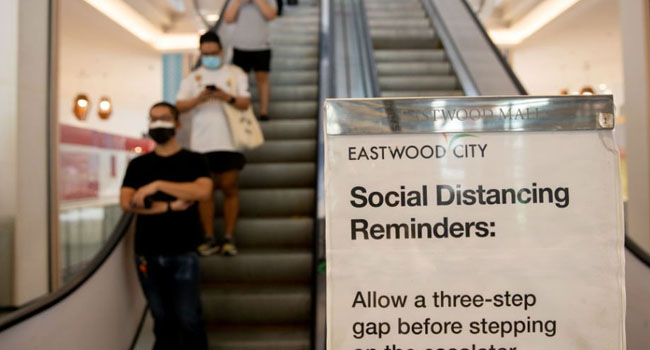 According to ABS-CBN, the government began to ease the lockdown in Metro Manila and urban centers in order to prevent the econom from shrinking. As a result, shopping centers are filled with people.
There are photos of crowded corridors, which is a violation of physical distancing protocols , which went viral on social media and caused alarm. The mal operators have urged the public to observe the new protocol.
"Kung hindi n'yo kaya ang responsibilidad na paigtingin ang physical distancing, mga mask, ganyan e huwag po kayong magbukas… Huwag nating gawin ang mall e maging center ng COVID,"
This was a statement from Jojo Garcia, General Manager of the Metropolitan Manila Development Authority.
As per the report, an inter-agency task force (IATF earlier urged the public to stay at least 1 meter apart and wear masks to contain the spread of the coronavirus disease 2019.
The Department of Interior and Local Government said that they will close malls that defy physical distancing measures and curfew hours.
What do you think? How will you react to this? Let us know more about it in the comments below.
READ ALSO: Drunk Man Endures Multiple Wounds After Stabbed by Raging Father & Son
Check out our latest news at philnews.ph or in our following social media pages
Facebook: /PhilNews
Twitter: @PhilNews247
Instagram: @philnewsph