Experts Say Climate Change Could Become "Catastrophic Threat"
CLIMATE CHANGE – A US security host and several military and intelligence experts say that climate change could pose a "catastrophic" threat.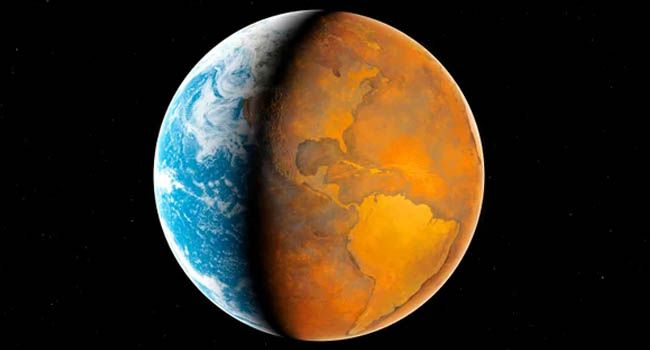 According to ABS-CBN, the experts, in a report by the Center of Climate and Security added that pressures from global warming could intensify political tensions, unrest and conflict. At the same time, it could fuel violent extremism and break down government security systems.
The report also said that war-torn nations in Africa and Middle East were most at risk, yet industrialized regions are vulnerable.
"Even at scenarios of low warming, each region of the world will face severe risks to national and global security in the next three decades,"

"Higher levels of warming will pose catastrophic, and likely irreversible, global security risks over the course of the 21st century."
Concerns over the effect of climate change led to calls to slow the pace of global warming and reduce emissions of greenhouse gases in the middle of instances of climate-related severe weather like wildfire and floods.
Reports from the United Nations warned of extreme consequences.
A research released on Monday also warned of displaced populations who were driven from their homes due to rising heat, drought and dwindling water and food supplies.
The research added that diseases would spread, and eventually border security and infrastructure would break down as resources became more scarce that would fuel extremism, crime, and human trafficking.
Former intelligence analyst Rod Schoonover said that they are currently looking at a harsh future should they see more and more nations become fragile.
As per the report, experts said that they assessed threats under two situations: one if the planet warmed by 1 to 2 degrees Celsius or the other if it warmed up by 2 to 4 degrees Celsius by the end of the century.
The United Nations warned that if emissions are not dropped drastically, it would lead to an increase of 4 degrees Celsius in the average global temperature.
In 2015, a global pact to fight climate change was agreed in Paris. This was in order to keep the earth's temperature rise below 2 degrees Celsius.
What do you think? How will you react to this? Let us know more about it in the comments below.
READ ALSO: DOLE Holiday Pay Rules for February 25 (EDSA People Power Anniversary)
Check out our latest news at philnews.ph or in our following social media pages
Facebook: /PhilNews
Twitter: @PhilNews247
Instagram: @philnewsph
comment(s) for this post "Experts Say Climate Change Could Become "Catastrophic Threat"". Tell us what you think abut this post by leaving your comments below.