Seven Areas In Philippines Positive In Paralytic Shellfish Poison
PARALYTIC SHELLFISH POISON – About seven areas in the Philippines are confirmed positive for paralytic shellfish poison.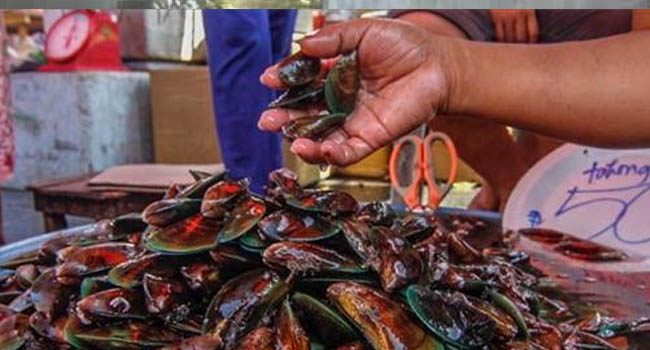 According to Brigada, the Bureau of Fisheries and Aquatic Resources (BFAR) recently confirmed seven areas that are positive from the said poisoning.
This kind of poisoning, as per an article from BC Center for Disease Control, occurs from ingesting bivalve shellfish (like mussels, oysters, and clams) that contain toxins, which results to severe and life-threatening neurological effects.
The Washington State Department of Health described it as a naturally occurring marine biotoxin produced by certain species of microscopic algae eaten by the shellfish. It affects the nervous system and paralyzes muscles, hence, the term "paralytic.
The following areas are confirmed positive:
Puerto Princesa Bay, Puerto Princesa City, Palawan;
Ocean near Municipality of Dauis and Tagbilaran City, Bohol;
Irong-irong Bay in Western Samar;\
Cancabato Bay, Tacloban City, Leyte;
Lianga Bay in Surigao del Sur
Carigara Bay in Leyte; and
San Pedro Bay in Western Samar.
As per the report, the agency advised the public that it is not safe to eat any kinds of selfish, especcialy in the said areas.
What do you think? How will you react to this? Let us know more about it in the comments below.
READ ALSO: One of the "Brave 5" Shares Experience While Inside Quarantine Area
Check out our latest news at philnews.ph or in our following social media pages
Facebook: /PhilNews
Twitter: @PhilNews247
Instagram: @philnewsph