Illegal Settlers Out Of Manila North Cemetery
ILLEGAL SETTLERS – Hundreds of families were left homeless as the Manila Department of Public Safety (DPS) destroyed the make-shift home of illegal settlers within the Manila North Cemetery.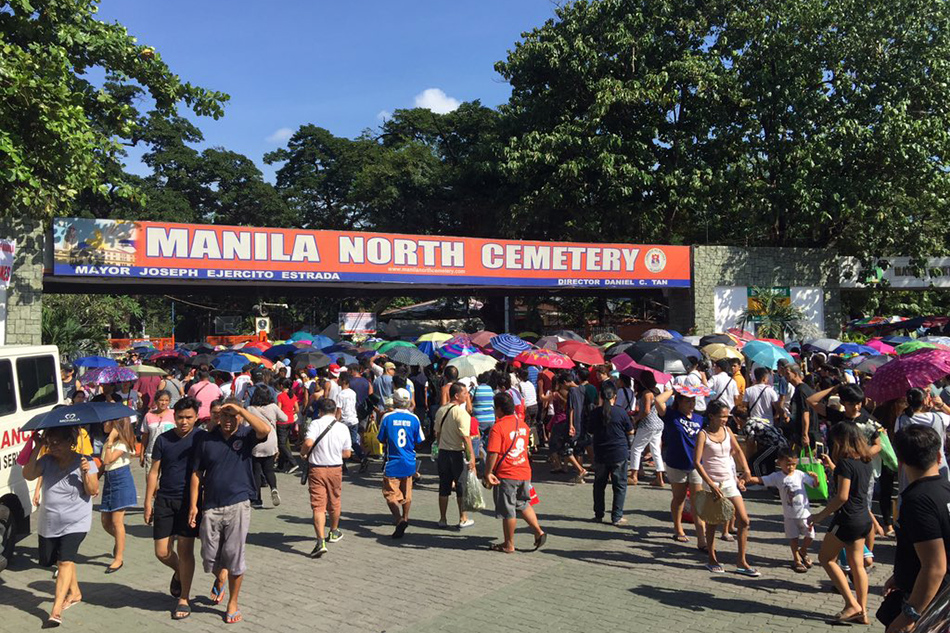 This was due to their clearing operation initiatives that started on October 10 and would end on November 3. With this, foot traffic within the public cemetery is expected to be smooth during All Saints' Day and All Souls' Day.
Along with this, Antonio Salmos, DPS District-3 operations manager said that families that sleep inside mausoleums were also removed. He added that 28 truckloads worth of materials used as housings.
According to statistical reports, there are about 2M expected visitors during Saturday and Sunday. In lieu of this, Salmos said that they plan to have a designated area for the vendors.
Manila North Cemetery Chief Roselle Castañeda said that only vendors of flowers and candles will be allowed to sell in their assigned designated areas. She added that the area would be near the main entrance.
Adding to this, she said that only those who sell products all year round would be allowed to sell. It's quite apparent that in the previous years, that area is highly congested due to the number of vendors.
That is why DPS operations chief, Antonio Salmos said that they would clear the area. This allows for a much smoother experience for the visitors.
However, in the Manila South Cemetery, authorities from DPS reported that they have collected 26 truckloads of trash. But, according to an article by Inquirer, Elnora Bodino, DPS District-5 director said that there were no informal settlers inside their cemetery.
She also added that the vendors themselves volunteered to leave the area after the government declared a no-vendor policy. With all of these in mind, the DPS and other authoritative figures reminded everyone about some restricted items.
The restricted items included:
Weapons or sharp objects
Alcoholic drinks
Gambling Materials
Loud Speakers
Firearms
Thanks for reading! Like this article? SEE ALSO: 19th Century Tomb Found In Manila's Oldest Cemetery