Man Who Laughs Like 'Joker' Opens Up About Disorder
MAN – The man who laughs uncontrollably like "Joker" opens up about the pathological laughing disorder.
American actor Juaquin Rafael Phoenix star on the psychological thriller movie "Joker." He played the role of the failed comedian named Arthur Fleck.
He's a guy in Gotham City that was bullied, isolated, and disregarded by the society. Juaquin's character became mad and transform himself into a criminal.
There was an American man who recently decided to discuss his pathological laughter like Joker. Based on a report from LadBible, Scott Lotan also feels isolated like Arthur Fleck.
The guy from Virgina Beach, USA, has a pathological laughing disorder like the lead character of the movie. The Pseudobulbar Affect (PBA) is a symptom of Lotan's multiple sclerosis. It caused him to laugh that can last up to 10 minutes.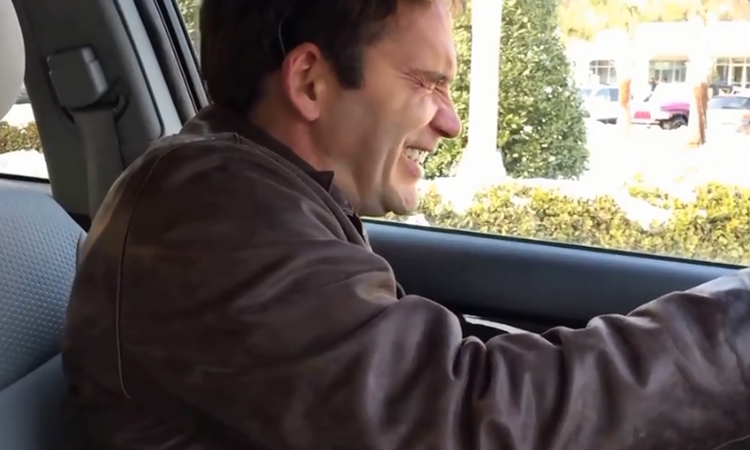 According to the report, the 47-year-old man said his disorder often leads him in uncomfortable situations.
"I have had issues with not being served at restaurants and been asked to leave because waitstaff were uncomfortable… many times if I am out for a drink with friends, there is someone with low self-esteem that believes I am laughing at them and they will try and start a fight," he said.
Based on the report, Scott Lotan and her fiancé got involved in a car accident in 2003. Sadly, his fiancé died then her mom died three days later.
"I remember being at the scene laughing and being questioned by police… at the wakes for both my mother and my fiancé I would have to separate myself from everyone as I would burst into laughter at times," he said.
The man watched Joaquin Phoenix's movie and said he was like looking at a mirror. "At times during the film I felt as though I was looking at a reflection of myself," he said.
He also said the actor's portrayal of the pathological laughter disorder was so accurate. "The choking comes from trying to catch my breath, desperately needing to breathe. Also, spit builds up in your mouth and as you pull in a breath the spit goes down the wrong pipe… my neck gets really sore and I am moving my head to try to relieve strain and sometimes that cuts off air," Lotan said.
What can you say about this article? Leave your comment and reactions below.
comment(s) for this post "Man Who Laughs Uncontrollably Like 'Joker' Discusses Disorder". Tell us what you think abut this post by leaving your comments below.