Who Is Leonardo Da Vinci? About The Famous Renaissance Painter
LEONARDO DA VINCI – In this topic, we will now know and discuss one of the greatest artists in the Renaissance period, Leonardo da Vinci.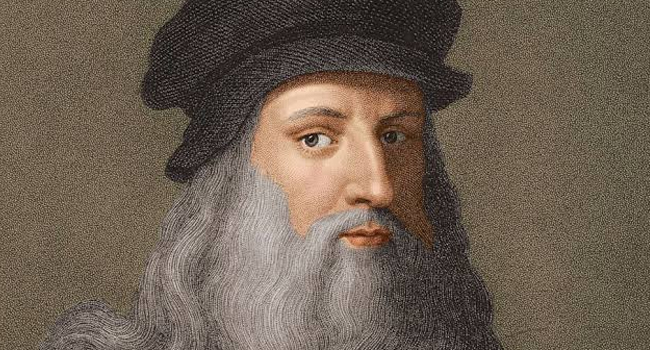 According to Britannica, Leonardo di ser Piero da Vinci is an Italian, painter, draftsman, sculptor, architect, and engineer from the Renaissance period. He is known for is genius that embodied the humanist ideal in the period.
He was born in April 15, 1452 in Anchiano, which is near Vinci, Florence. His father is Ser Piero, who was a Florentine notary and landlord, and his mother is Caterina, who was a peasant wo later married an artisan.
Works
Some of his famous works include:
Mona Lisa

by far his famous artwork because of its peculiar gaze and mystifying smile. It is a portrait of a young woman dressed in a thin veil of somber colors and no jewelry.

Vitruvian Man

A pen-and-ink drawing of man with the ideal proportions described by the Roman architect Vitruvius in a book from the 1st century BCE.

Self Portrait

This is the face that most people see when they think of Da Vinci. It is a portrait of himself in red chalk.

Lady with an Ermine

A portrait of Cecilia Gallerani, the mistress of Ludovico Sforza, the patron of Da Vinci. The woman is staring somewhere outside with her bright eyes. Da Vinci captured the youth and genial nature of the woman in her guileless features, attentive gaze, and tender embrace of the ermine.
READ ALSO: Who Are The Artists In The Baroque Period? (Answers)
comment(s) for this post "Who Is Leonardo Da Vinci? About The Famous Renaissance Painter". Tell us what you think abut this post by leaving your comments below.