This is the origin of the UP Oblation statue
UP Oblation – Here is the origin of the Oblation statue of the University of the Philippines which has become the symbol of the institution.
National Artist Guillermo Tolentino was the one who created the iconic statue when he was a professor at the UP School of Fine Arts. UP President Rafael Palma commissioned him to interpret the second stanza of Mi Ultimo Adios, the famous poem of Jose Rizal, into a UP monument. Because of this, Oblation (Pahinungod, Paghahandog or Oblasyon in Filipino) was created.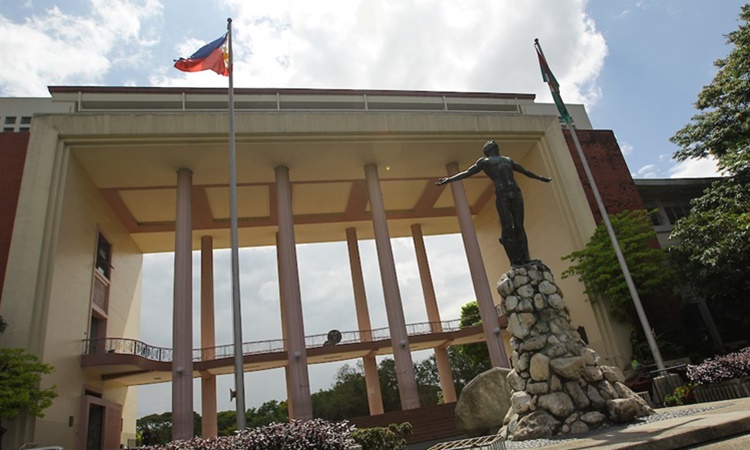 The second stanza of Mi Ultimo Adios has these lines (translated above by National Artist Nick Joaquin):
In barricades embattled, fighting in delirium,

Others give you their lives without doubts, without gloom.

The site nought matters: cypress, laurel or lily:

Gibbet or open field: combat or cruel martyrdom

Are equal if demanded by country and home.
The statue was unveiled during a celebration of National Heroes Day which showed the nationalistic symbols. Here are the interpretations of the symbolic parts of the UP Oblation:
Its 3.5-meter height symbolizes three and a half centuries of Spanish colonial rule.
Outstretched arms and open hands, with lifted head, closed eyes and parted lips murmuring a prayer, with breast forward in the act of offering himself symbolizes the second stanza of Mi Ultimo Adios.
The base of the statue is a representation of the Philippine archipelago. The rocks are from Montalban Gorge that intended to highlight its cultural and historical significance.
Originally, the statue was completely naked but conservative individuals did not like it. So, the katakataka or "wonder plant" (Brophyllum pinnatum) was added. This symbolized the "deep-rooted patriotism in the heart of our heroes."
Fernando Poe Sr. was not the model of the statue, according to FilipiKnow.net. The late UP Diliman College of Fine Arts (UPD CFA) Prof. Rodolfo Paras-Perez wrote in his book that the physique of Tolentino's student assistant, Anastacio Caedo, and the proportion of his brother-in-law, Virgilio Raymundo were the bases of his sculpture.
Based on the University of the Philippines' Visual Identity Guide, "the Oblation is a figure that demands respect in terms of use and visibility."
READ ALSO: MAYON VOLCANO: 5 Facts About the "Perfect Cone" Volcano
comment(s) for this post "UP Oblation: The Origin of University of the Philippines "Oblation" Statue". Tell us what you think abut this post by leaving your comments below.