Scientist Find Massive Dinosaur Bone In France
DINOSAUR BONE – Scientists discovered a massive dinosaur bone likely belonging to a sauropod.
Lots of people find dinosaurs so interesting. Some even devote themselves to searching fossils of these mythical creatures in different countries.
On May 2019, college students in China found the 66 million-year-old dinosaur eggs during their stroll in Pingxiang City.
The fossilized eggs were brought to a local museum in China. Surely, it will be very useful for people who are also interested in dinosaurs.
A biology student from the University of California also unearthed the skull of the Triceratop. The student thought of showing his discovery to other students and educate them about fossils.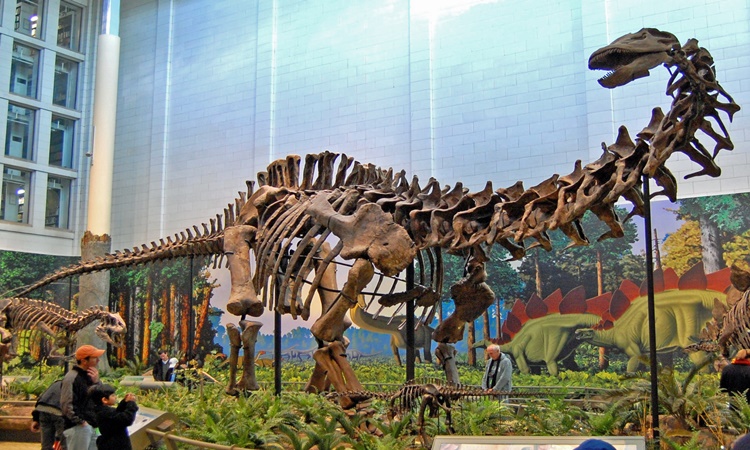 Recently, a scientist named Maxime Lasseron dug up a thigh bone in France. He believed that it belonged to the largest land animal to ever walk on earth.
Based on a report from the South China Morning Post, the huge bone has a weight of 400kg and dated about 140 million years old.
The scientist believed that the thigh bone belonged to a sauropod, a plant-eating dinosaur that is 18 meters tall.
According to the report, the sauropod's thigh bone has a size of 2 meters or 6.5 foot long. It is beneath the grape farm in Southwestern France. The place is dubbed as "national treasure" because lots of valuable objects were found in the area.
Researchers and volunteers have found thousands of fossils over the past decade.
Based on the report, the dinosaur's thigh bone could complete the incomplete set of bones in a museum.
Anyone who found a piece of these mystical creatures will surely get psyched. Lasseron's discovery is a big help to anyone who is interested in sauropods.
What can you say about this article? Leave your comment and reactions below.
comment(s) for this post "Dinosaur Bone: Scientist Find Massive Thigh Bone In France". Tell us what you think abut this post by leaving your comments below.