Here is the list of amazing toothpaste hacks
Knowing these toothpaste hacks will surely amaze you because you probably don't know that toothpaste is not just for brushing your teeth.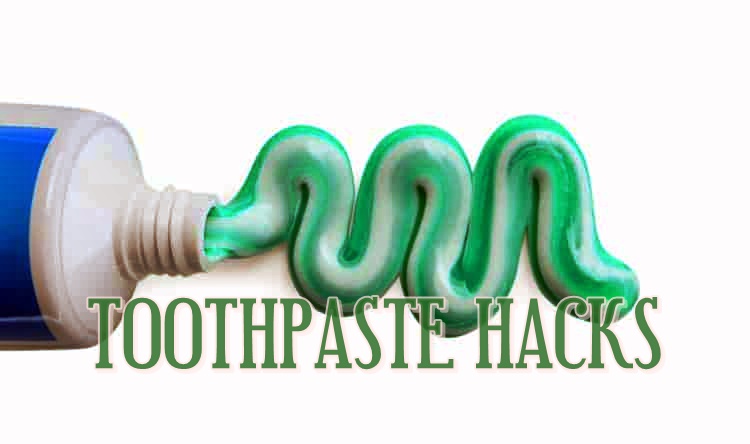 Here is the list of the hacks that you can do with toothpaste:
Polish for silver
In using toothpaste to clean your silver, just rub some of it on the silver product. After doing this, you will notice that your silver is shinier than before cleaning.
Car headlights/ car scratches
This can also serve as a polish on your car headlights. Just rub toothpaste on your car headlights. Toothpaste can also be a remedy for the small scratches on your car.
Old piano keys cleaner
Restore the glow of your old piano keys by using toothpaste. This thing can be a cleaner and the result is amazing. It can also be used as a polish for iron.
Shoe cleaning
Toothpaste can also clean any type of shoes, according to Health Each Day.
Foggy swimming goggles
You can also use toothpaste to clean your foggy swimming goggles. Aside from this, it can also prevent your google to be foggy again.
Water stains on tables
If the water stains on your table are so stubborn, using toothpaste to remove them is effective.
Ink or dye stains on shirts
Ink is one of the stains that is hard to be removed, especially on fabric but toothpaste can help you with this. Just leave it on the stain until it dries, then wash the fabric on the next day. This can also work with dye stains. Additionally, this can also help you get rid of stains on the carpet.
Mosquito bites
Toothpaste can help reduce itching and irritation caused by mosquito bites, just rub it on the tiny red bumps.
Pimples
Some people have been doing this trick for years. Treat acne and pimples by leaving the toothpaste to dry on the pimples overnight.
Smartphone screen/CD or DVD cleaner
Toothpaste can do some tricks for your mobile phone screen and it can be a remedy for the scratches on CDs or DVDs.
Nail polish remover
If acetone or the usual polish remover is not available, then, you can use toothpaste to remover your nail polish. This can also be used to clean your hands.
Clean your thermos
Remove the stinky odor in your thermos by just filling it with water and adding toothpaste. Rinse it thoroughly.
Hang posters
Based on the article, toothpaste can also be used as glue as well. Instead of glue, you can use this to hang your posters without damaging your wall.
READ ALSO: NOISE POLLUTION: Here Are The Things You Need To Know
comment(s) for this post "TOOTHPASTE HACKS: Amazing Things That Toothpaste Can Do". Tell us what you think abut this post by leaving your comments below.