A Male Student Brought A Knife To Class
DAVAO – This 16 year old male student pulls out a knife in class causing commotion and leaving 25 classmates panting with fear.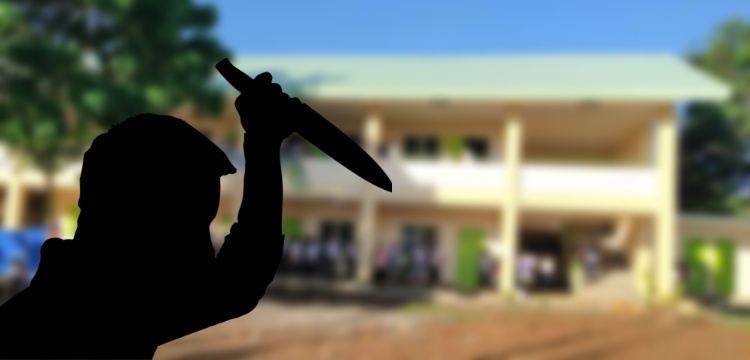 Violent threats are never acceptable in schools. Most schools ultimately promote peaceful relations and friendly environments. However, some circumstances just can't avoided. Several reports of students being harmed in school premises have surfaced lately.
Just recently, 70 students were hurt after getting caught in a stampede when after shocks started occurring in North Cotabato.
Meanwhile, in Davao, a male student decided to settle problems with a female classmate by bringing a knife and threatening her.
The 16 year old male student had a quarrel with his 13 year old female classmate last Wednesday. This was after the female student accidentally struck the male student with a notebook.
The two agreed to make peace with each other right after the incident and on Wednesday. But it seems like the male student haven't gotten over their feud.
He brought a knife to class the next day (early Thursday) and threatened his classmate.
After pulling knife, the male student caused widespread fear and commotion affecting their classmates. This scared the other classmates and 25 students ended up panting for air due to fear.
The students are from Soledad Duterte National High School. Both the students mentioned earlier were in Grade 7.
The 911 staff immediate responded to the area to attend to the affected students.
Currently, the male student is under the City Social Services and Development Office for counseling and evaluation.
This according to an article from ABS CBN News.
It was not yet revealed whether the student would be suspended or permanently kicked out of the school.
That is all there is to it, at least for now. We'll post updates as soon as we got them.
comment(s) for this post "Davao – High School Male Student Pulls Out A Knife In Class". Tell us what you think abut this post by leaving your comments below.