Tom Holland Came To Rescue A Young Fan Being Pushed Against A Barricade
TOM HOLLAND – MCU's Spiderman Tom Holland goes to show he is a real life hero to this young fan who he saved from aggressive autograph hunters.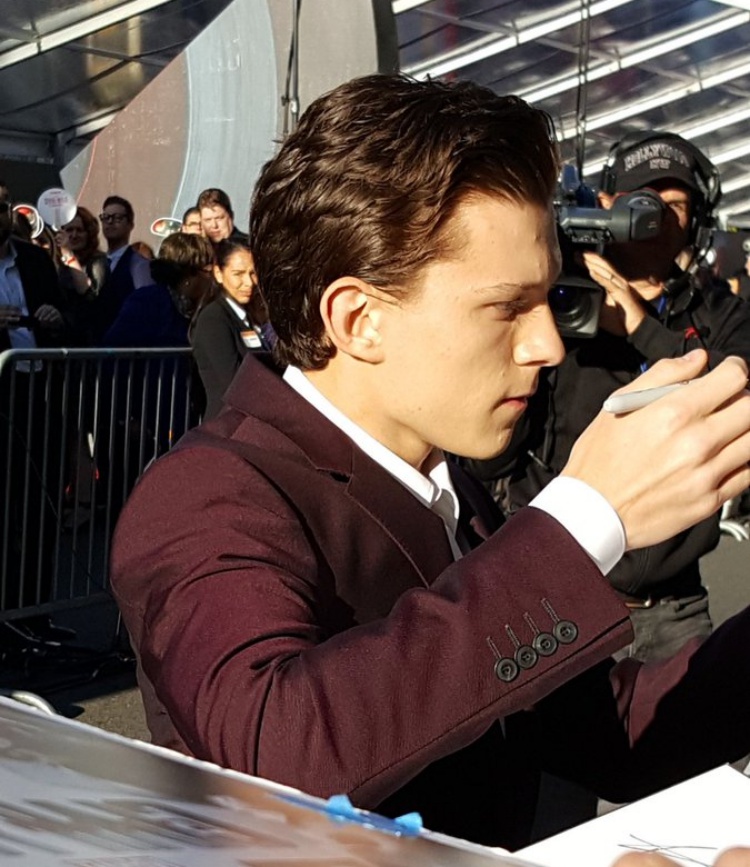 A few years ago, Holland was announced to play as Spiderman in another Spiderman film. The decision for the casting was made with several considerations from Marvel, Sony Pictures and the producers Kevin Feige and Amy Pascal.
Recently, he also took a huge role in the huge hit Avengers: Endgame.
During his last trip to New York City for promotion, huge crowds of fans came to get to meet him. A video of Holland then went viral on Twitter with over 2 million views as for now after seeing save a fan who was probably suffering a panic attack.
Holland was in the city to promote the upcoming movie "Spider-Man: Far From Home."
The original source of the video was a post by a Twitter user with the username @NamelessCass. The footage shows Holland asking a group of aggressive autograph hunters to 'back off'.
Crowds of aggressive autograph hunters rushed and pushed their way to get close to the actor to get his attention. With their aggressive attempts, they were pushing another young fan against a barricade.
Holland then warned the people, with a brief statement:
"I'm gonna throw all your shit on the floor if you keep pushing that girl."
Reportedly, the groups kept pushing, so Holland took some of their books and posters and threw it to the ground.
The fan posted a photo of some of the items Holland left on the floor and the video where Holland can be seen being a real life hero.
In the video, Holland can also be heard saying "It's okay I got you I got you" to a fan, apparently trying to ease up the tension.
This is according to an article from IndieWire.
That is all there is to it, at least for now. We'll post updates as soon as we got them.
comment(s) for this post "Tom Holland Saves A Fan From Aggressive Autograph Hunters". Tell us what you think abut this post by leaving your comments below.