Breakup of Derek Ramsay and Joanne Villablanca was due to third party?
Fitness enthusiast Joanne Villablanca appeared to be hinting that the cause of her breakup with Kapuso actor Derek Ramsay is a third party.
Derek confirmed in an interview that he and Joanne already ended their almost 6-year relationship.
Fans of the former couple have been anticipating that they will soon tie the knot as the actor hinted about his proposal plan.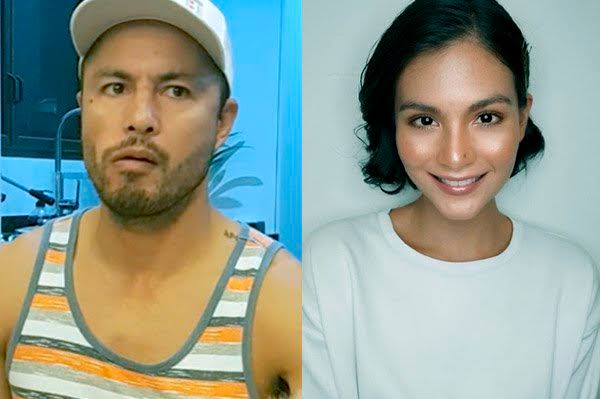 However, the next news that surprised the fans was not their wedding but their breakup.
Derek did not elaborat the reason of their breakup but he said that it was for the good.
On the other hand, Joanne appeared to be hinting about a third party in their relationship.
Based on the article published on the site of the Philippine Entertainment Portal, she shared a write-up about Maricar Reyes' statement on "why harmless messages could be a form of cheating".
Aside from this, Joanne also shared a blind item. Her caption on her post was "To whoever sent this must be a friend, PLEASE CLAIM YOUR CASH PRIZE FROM ME. hahaha! I love you whoever you are. Thank you. "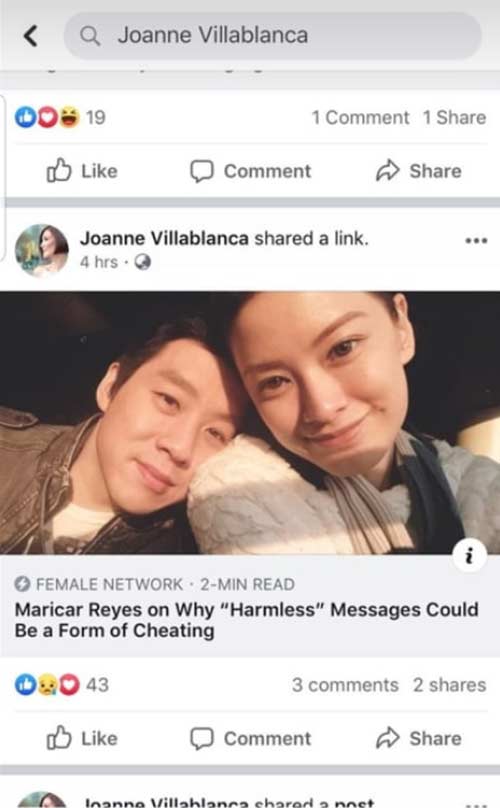 The blind item was about a male partner and his longtime girlfriend who ended their relationship.
According to the write-up, the male partner got close to a voluptuous woman. Before the longtime girlfriend reacted, she gathered evidences. She found out the intriguing messages between her partner and the voluptuous woman.
Then, the blind item stated that the male partner tried to reach out to his longtime girlfriend, despite the fact that his family are very welcoming to the voluptuous woman.
Based on the report, Joanne Villablanca has already deleted all her photos with Derek Ramsay on her Instagram account.
What can you say about this?
READ ALSO: Teejay Marquez Alleged BF Reveals His 'Lies' On DJ Mo's Podcast