Here's A Short Overview Of The Backgrounds Of The Winning Senators
ELECTION 2019 – After the nationwide 2019 midterm polls on May 13, the winning candidates for the senatorial seats were already decided.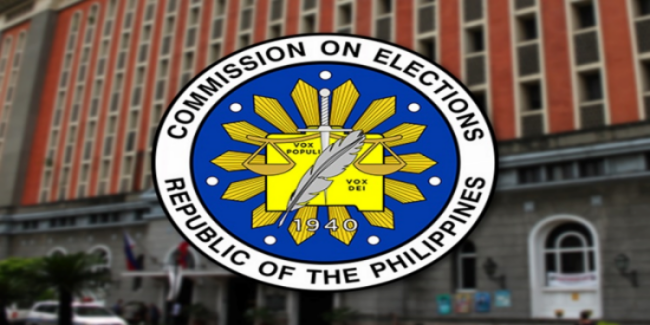 Out of all the running candidates for the senatorial post, only 12 were selected to do the job. And the Filipino voters have made their choices.
Here are the magic 12 winning senators comprised of reelectionists, first-timers and veterans.
A short view of their background is also included.
Cynthia Villar
Senator Cynthia Villar ranked 1st the senatorial race with 25,283,727 votes. Villar got involved in politics back in 2001. She ran as representative in Las Piñas and served three terms lasting for nine years.

Grace Poe
Senator Grace Poe was right next to Villar gaining 22,029,788 votes.
Senator Poe won the 2013 elections by topping the ranks. She was also the chairperson of Movie and Television Review and Classification Board (MTRCB) for two years.

Christopher "Bong" Go
former Special Assistant to the President Christopher "Bong" Go was under Partido Demokratiko Pilipino-Lakas ng Bayan (PDP-Laban) party list, won with 20,657,702 votes. This is Bong Go's first senatorial involvement.

Pia Cayetano
Pia Cayetano also won a spot in the magic 12 garnering 19,789,019 votes.
Cayetano was elected as senator back in 2004 and was reelected in 2010.

Ronald "Bato" Dela Rosa
First timer Ronald "Bato" Dela Rosa will also have his Senate debut after winning with 19,004,225 votes.
Bato was the former chief of the Philippine National Police (PNP). He lead the President's campaign against drugs.
He was also assigned as the Director General of the Bureau of Corrections.

Sonny Angara
Sonny Angara won the race with 18,161,862 votes.
He has been elected as senator back in 2013 and is now being reelected.

Lito Lapid
Actor Lito Lapid garnered 16,965,464 votes putting him in the top 12. Lapid was elected as senator back in 2010 and successfully served two consecutive tems.
He was also elected as governor of Pampanga in 1995.

Imee Marcos
Imee Marcoswith 15,882,628 ended up in the 8th rank.
She was governor of Ilocos norte for 9 years. And also the 2nd district representative for Ilocos Norte. This would be her first senatorial post.

Francis Tolentino
Another first-timer Francis Tolentino secured a spot in the magic 12 with 15,510,026 votes.
He also ran as senator in the previous election but fell short.
He was the chairperson of the Metropolitan Manila Development Authority (MMDA) for 5 years.
He was also assigned to become the President's political adviser.

Aquilino "Koko" Pimentel III
Senator Aquilino "Koko" Pimentel III was also reelected after gaining 14,668,665 votes.
He was elected as senator back in August 2011 after winning the election protest he filed against Juan Miguel Zubiri back in 2007.

Ramon "Bong" Revilla Jr.
Ramon "Bong" Revilla Jr. came back to the senatorial office after winning 14,524,445 votes.
He was Cavite's provincial governor in 1998.
He was first elected as Senator in 2004.

Nancy Binay
Senator Nancy Binay on the got final spot with 14,504,936 votes.
She was first elected as senator back in 2013.

This is based on the article from Inquirer.
That is all there is to it, at least for now. We'll post updates as soon as we got them.
comment(s) for this post "ELECTION 2019 Results: 12 Winning Senators And Their Backgrounds". Tell us what you think abut this post by leaving your comments below.