These Are The Senatorial Candidates Who Casted Their Ballots For 2019 Elections
SENATORIAL CANDIDATES – Here are photos of senatorial candidates who casted/are about to cast their votes for this year's midterm polls.
Today, a very important determinant of which path our country will follow in the future is being held. The election day is the one of the most important events in the country.
The full list of senatorial candidates was released by Comelec a few months ago.
Elections could decide and alter a country's future status, situation and place in the world. For the Philippines, today is a remarkable day since this is the time when millions of voters get to decide the country's future.
In this midterm polls, there are many choices to choose from so it is very important to weigh out candidate's attributes before casting votes.
Even the candidates themselves took part in the process. Here are some photos posted by ABS CBN News on their Facebook page: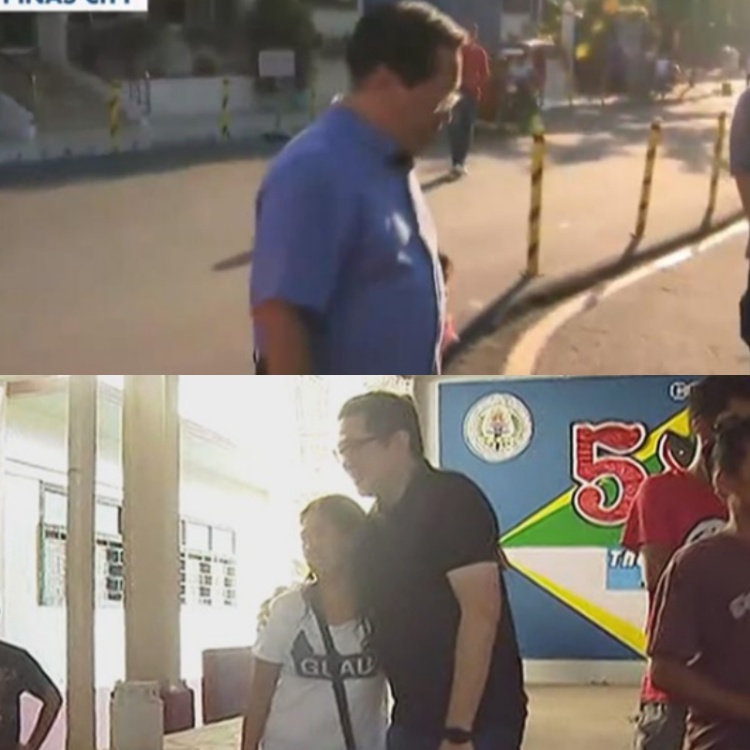 Here is a full list of the senatorial candidates in this year's election:
Abejo, Vangie (IND)
Afuang, Abner (WPP)
Aguilar, Freddie (IND)
Albani, Shariff (WPP)
Alejano, Gary (LP)
Alfajora, Richard (IND)
Alunan, Raffy (BGMBYN)
Angara, Edgardo Sonny (LDP)
Aquino, Benigno Bam (LP)
Arcega, Gerald (WPP)
Arellano, Ernesto (IND)
Arias, Marcelino (WPP)
Austria, Bernard (PDSP)
Baldevarona, Balde (FFP)
Binay, Nancy (UNA)
Bong Revilla, Ramon Jr. (LAKAS)
Caceres, Jesus (IND)
Casiño, Toti (KDP)
Cayetano, Pia (NP)
Chavez, Melchor (WPP)
Chong, Glenn (KDP)
Colmenares, Neri (MKBYN)
De Guzman, Ka Leody (PLM)
Dela Rosa, Bato (PDPLBN)
Diokno, Chel (LP)
Ejercito, Estrada JV (NPC)
Enrile, Juan Ponce (PMP)
Escudero, Agnes (IND)
Estrada, Jinggoy (PMP)
Francisco, Elmer (PFP)
Gaddi, Charlie (IND)
Gadon, Larry (KBL)
Generoso Gen Pederalismo (IND)
Go, Bong Go (PDPLBN)
Guigayuma, Junbert (WPP)
Gutoc, Samira (LP)
Hilbay, Pilo (AKSYON)
Jangao, BFG Abraham (IND)
Javellana, RJ (KDP)
Lapid, Lito (NPC)
Macalintal, Macaromy (IND)
Mallillin, Emily (IND)
Mangondato, Faisan (IND)
Mangudadatu, Dong (PDPLBN)
Manicad, Jiggy (IND)
Marcos, Imee (NP)
Matula, Jose Sonny (WPP)
Meniano, Luther (WPP)
Montaño, Allan (IND)
Nalliw, Joan Sheelah (IND)
Ong, Doc Willie (LAKAS)
Osmeña, Serge (IND)
Padilla, Dado (PFP)
Pimentel, Koko (PDPLBN)
Poe, Grace (IND)
Roleda, Dan Kaibigan (UNA)
Roque, Harry "Spox" (PRP)
Roxas, Mar (LP)
Sahidulla, Lady Ann (KDP)
Tañada, Lorenzo Erin Tapat (LP)
Tolentino, Francis (PDPLBN)
Valdes, Butch (KDP)
Villar, Cynthia (NP)
Some of these candidates have already casted their votes for the election. Now, it is your turn to decide for the country.
That is all there is to it, at least for now. We'll post updates as soon as we got them.
comment(s) for this post "Senatorial Candidates Voted For 2019 Elections". Tell us what you think abut this post by leaving your comments below.