Catholic Bishops' Conference Of The Philippines Prays For Earthquake Victims
CBCP HEAD – Catholic Bishops' Conference Of The Philippines offered sincere prayers for the recent earthquake's victims in the country.
The recently recorded 6.1 magnitude earthquake could possibly be the most damaging earthquake for this year. Philippine Institute of Volcanology and Seismology or PHIVOLCS also announced that the 'big one' could occur at any moment.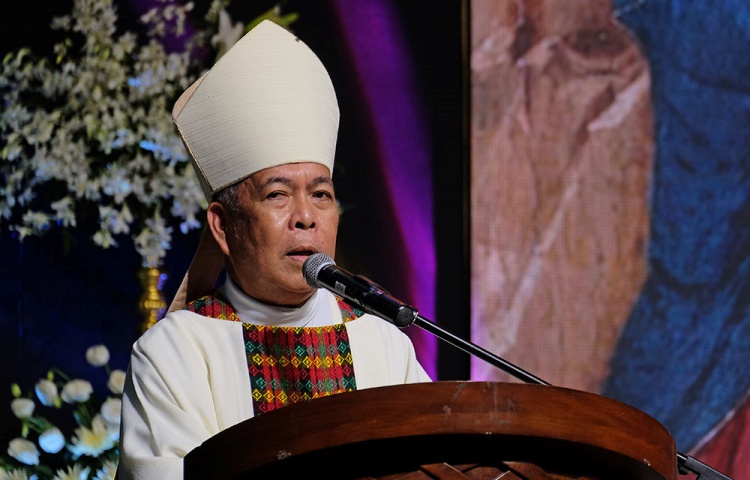 This years' massive earthquake claimed the lives of at least 8 people in Porac, Pampanga. It also left several buildings damaged, including schools and churhes.
CBCP head and Davao Archbishop Romulo Valles expressed his solemn concern for the families who lost their loved ones and for the damages left by the earthquake.
This is based on the article from Manila Bulletin. According to the article,
The Archbishop revealed this statement in a conversation with CBCP News:
"We pray that those injured and lost properties will be comforted. We also pray especially for the grieving people who have lost dear ones in the earthquake and we hope recovery and help would come to these people."
The Archbishop also praised those who helped and tended the injured in the affected areas and reminded everyone to be prepared for calamities that could strike at any moment.
Other dioceses from other areas also offered their prayers for the victims of the quake. Including the Diocese of Balanga in Bataan.
Archbishop Romulo Valles
"It is again a time to tell ourselves to prepare for such calamities which are difficult to predict like an earthquake. Let us continue to pray for ourselves and for the suffering people,"Archbishop Romulo Valles said emphasizing the importance of disaster preparedness and honest prayers.
That is all there is to it, at least for now. We'll post updates as soon as we got them.
comment(s) for this post "CBCP Head Prays For Earthquake Victims". Tell us what you think abut this post by leaving your comments below.