More Than 400 Filipino Voters Voted On The First Day Of Overseas Absentee Voting
400+ FILIPINO VOTERS – Specifically, 433 Filipinos from Singapore voted on the first day of a 30-day Overseas Absentee Voting or OAV.
For May 2019 elections, Filipino Overseas Workers can already cast their votes. Check out this list of Senatorial Candidates for 2019.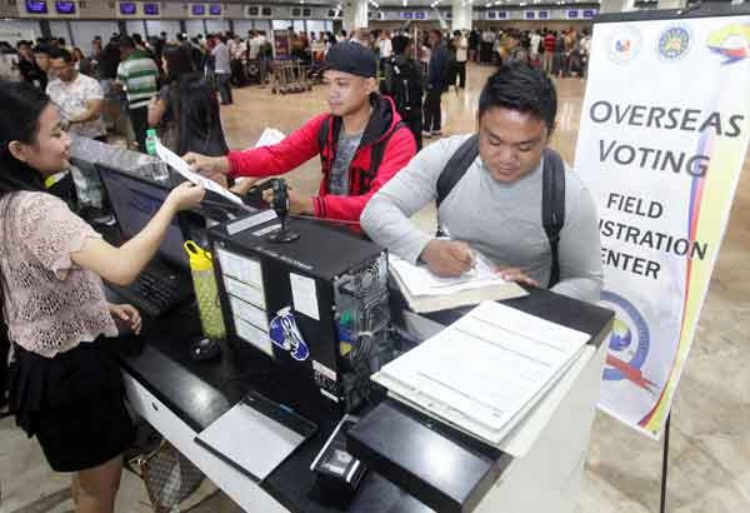 Although the number of Filipino voters who showed up on the first day of the OAV (Overseas Absentee Voting) is already huge, Philippine Embassy in the Southeast Asian OFW host country says it might multiply by up to three times on Sundays, because that's commonly when domestic workers take their day off.
This is according to the article from GMA News. According to the article,
Commission on Elections (COMELEC) scheduled the official end of Overseas Absentee Voting on May 13. Simultaneous to the beginning of the Philippines' election day.
According to Philippine Embassy officials in Singapore, the listed voters in 2016 are estimated at 86,000. Over 40,000 or at least 50% showed up to vote.
In 2019, the list is now at 76,000. Which means that more 10,000 voters in 2016 are no longer active in 2019.
J. Anthony Reyes, the first secretary and consul in Singapore said that the decrease in number could be because of the inactivity of Filipino voters.
He also explained that, "…when a voter did not vote for two consecutive elections, his/her name is removed from the list."
Unlike the 2016 format for elections, Comelec has mandated 'postal voting' for all embassies and consulates.
Postal voting, as explained by J. Anthony Reyes, meant that "The ballots are prepared as mailing packets. And the intention is for the mailing packets to be mailed to all registered voters. However, with the specific conditions of Singapore, maliit na city-state, and the embassy is accessible to all the voters."
Currently there are only 1300 requests for postal voting. But J. Anthony Reyes said he is hoping for the number to increase.
According also to J. Anthony Reyes, voters interested in postal voting can request from the Philippine Embassy-Singapore website. Voters requesting are required to sign up and validate their addresses. The deadline was also extended to April 30.
That is all there is to it, we will post updates as soon as we got them.
comment(s) for this post "400+ Filipino Voters Showed Up On The First Day Of Overseas Absentee Voting". Tell us what you think abut this post by leaving your comments below.