This girl went viral because of her creative gown
Ciara Gan, a 17-year-old student, caught the attention of many netizens and went viral because of the gown she sewed with hand-painted flowers.
She made the gown for her graduation ball and shared her art sessions doing it on her Twitter account.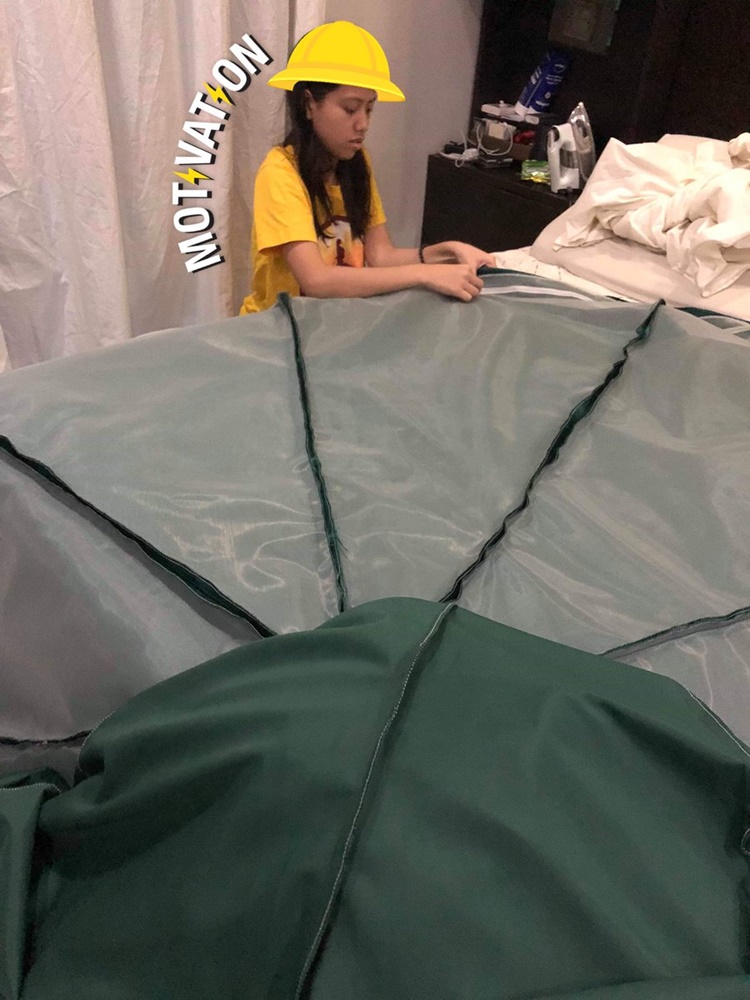 " made and painted my own gown for my graduation ball! I painted over 80 flowers, sewed + stoned my dress with my mama and designed the whole thing myself!" she wrote.
Based on the report from ABS-CBN, Ciara wanted her gown to be a reflection of her personality.
She has been in love with lilies for the longest time that is why she chose to design her gown with her favorite flower.
"I wanted my gown to be a manifestation of who I am and the things that are closest to my heart, like the color green and the vibrant colors because that's who I am," she shared.
The young artist made her gown in between her graduation rehearsals.
Ciara said, "I made the dress during our graduation practices so I was jumping between school and home."
According to her, the conceptualizing and drafting of the design took her a month while she spent about a week and a half sewing the gown.
For the painting process, she spent five days.
Because of her artistry, Ciara Gan went viral. Her Twitter post has already reached more than 360 thousand likes and almost 79 thousand retweets.
Based on the report, the young artist will take up BS Management Information Systems in Ateneo de Manila University.
"I really love the sciences as much as I love the arts," Ciara shared.
READ ALSO: Jericho Rosales Reacts To Network Transfer Of Former Kapamilya Stars