"I don't regret calling Nadine Lustre a copycat" – Ericka Villongco

Singer-vlogger Ericka Villongco said this regarding her statement that Nadine Lustre is a copycat: "I don't regret it".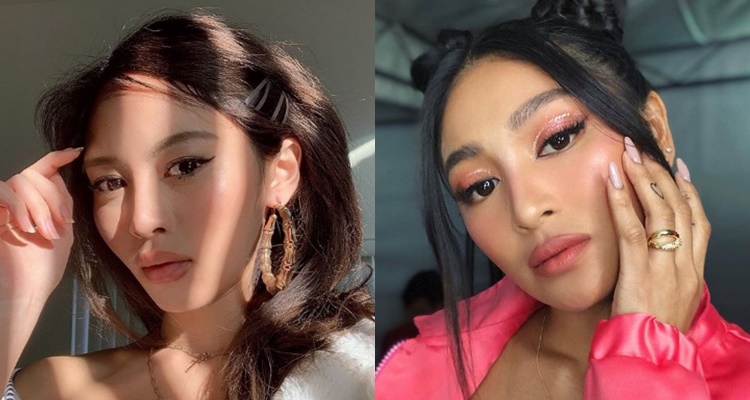 The issue between these two ladies, the ex-girlfriend of James Reid and hiscurrent live-in partner, have been circulating on social media for quite a while now.
Their names created a loud buzz once again when Ericka ranted against someone who is obviously copying her style. Netizens were quick to identify that she was talking about Nadine.
Netizens also concluded that the post of Nadine after Ericka's rant was her answer.
Following this, the vlogger seemed to have enough already regarding the copying issue when a netizen noticed the similar post of Nadine after her post.
However, the Kapamilya actress denied that she is imitating the style of Ericka Villongco. She clarified that she took inspiration from Hollywood celebrities.
This answer from Nadine reached the knowledge of the US-based singer-vlogger.
Her fans showed an article about the actress' answer. Apparently, Ericka slammed the answer of James' girlfriend.
"Someone sent me this even if I'm miles away from dramanil ya'll still keep following me lol sorry hun secrets out…" she said.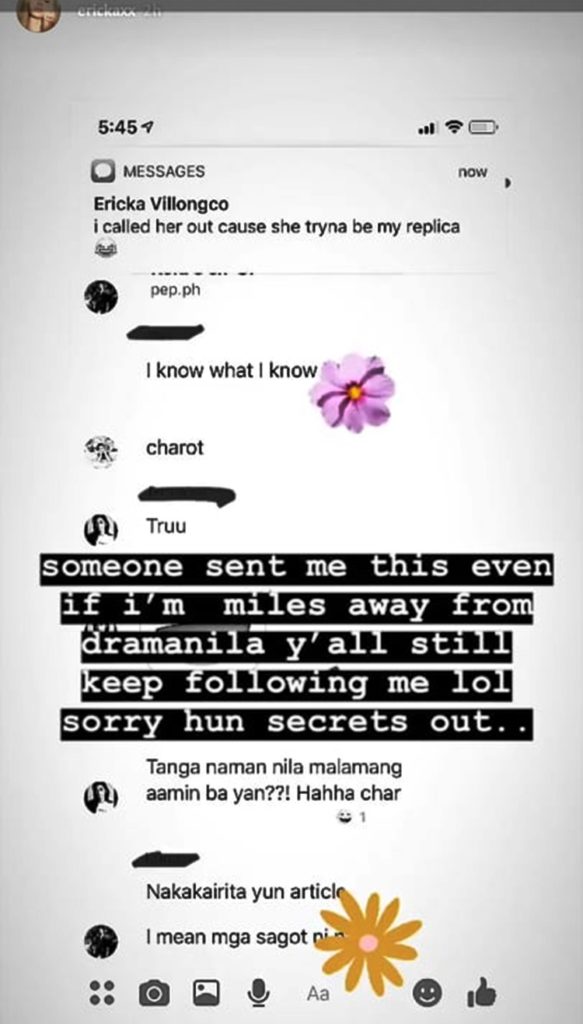 During a recent e-mail interview with PEP, the vlogger reiterated that she does not regret calling Nadine Lustre a copycat.
Here is Ericka Villongco's statement:
"My fans were tagging me in multiple photos comparing the same top I wore months back, the same caption, her lip fillers and several other aesthetic resemblances.

"I remember thinking to myself 'wow, this girl can get any bag she wants, but she bought the same YSL I had?'"

"It just started to look like a trend of the many different things I was so proud to love."

"It's not my character to ruin someone's reputation over a mere guess or feeling but, I'm sorry to say, I don't regret calling Nadine a copycat."

"I met her when she was shooting Diary ng Panget with James & I always thought she was a beautiful girl but I take pride in who I am & all the aesthetic life choices that go with my personality so when you have an art style so close to your soul, you know by heart when someone's just replicating it…"

"In all honesty, I'm kinda flattered… but i'm only human and it started to bug me when these comments came along with hateful ones as well."

"These people have called me many hurtful things over the years for merely being the ex-girlfriend of James and that is not fair."

"It took me a while for to heal from those wounds & I can finally say that I'm out here living MY OWN truth & MY best life."

"I welcome everyone to view my private life on social media but I want these fans to know that the person I show is only a mere percentage of the human being I am in real life."
What can you say about this?
READ ALSO:
Ericka Villongco Fires Back To Hate Comment From Nadine Lustre's Fan
Karla Estrada Reacts To Kathryn Bernardo-Alden Richards 2019 Movie
comment(s) for this post "Ericka Villongco On Calling Nadine Lustre "Copycat": "I don't regret it"". Tell us what you think abut this post by leaving your comments below.