Here are some cheating signs that will help you know if your partner is loving someone else
These are some of the cheating signs that will help you know if your partner is loving someone else than you.
Relationship experts said that there is a pattern that cheaters follow. This common pattern can determine if one is cheating to his or her partner. However, each person has a different way of interpreting things, a careful way of dealing with the situation is advised.
According to Janice Levine, Ph.D., a psychologist in Lexington, Massachusetts, and the author of Why Do Fools Fall in Love?,
"Everything starts with having ground rules, open communication, and strategies for how to proceed."
Based on Men's Health, here are the signs of cheating partners:
Exaggerated affection
Personality and Social Psychology Bulletin study showed that a person cheating exhibits exaggerated affection while degrading the person whom you suspected to be his or her new fling. This is a result of misdirecting your suspicions about his or her cheating activities.
Longer hours at work
Something might be behind when your partner started to cancel your plans due to "work-related" matters. In addition, his or her act becomes more suspicious when it has "defensiveness and vagueness".
Attention to phone
Phone behaviors such as leaving the room when they get a call, speaking in hushed tones, and hiding their screen from you are signs of cheating.
Communication with ex
A red flag can be raised when your partner is still talking to his or her ex, more importantly if it is done frequently and secretly.
Social media factors
Seeing someone so often on the feed of your partner could be alarming, especially when you can witness the intimacy which is supposed to be intentionally hidden from you. Secret social media accounts could mean he or she is hiding something from you.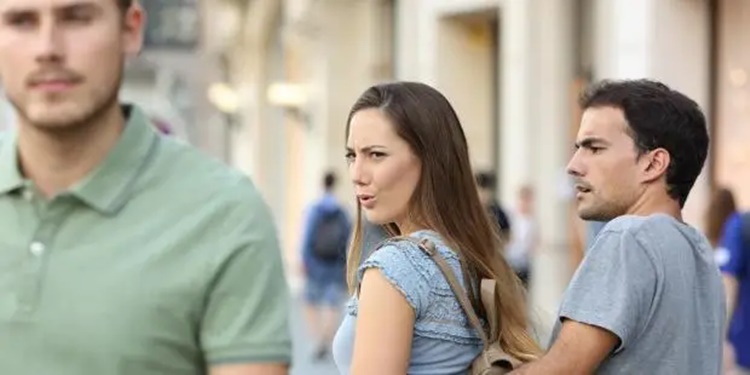 Shows attraction to other people
If your partner is looking intently to an attractive person passing by when you are together is a sign of infidelity. It is not a usual thing that he or she will show admiration to other people's physical attributes.
Pointing finger at you
Susan Heitler, Ph.D stated "Often, when a person accuses you of having romantic feelings or involvement with others, they're projecting their own feelings onto you."
Over spending
It could be a sign that you have a cheating partner when he or she hides the mail/bank statements from you or whatever matters concerning money, especially when you have a joint account.
History repeats itself
Those who have a history of infidelity most probably will do it again, according to the article.
comment(s) for this post "Cheating Signs To Know If Your Partner Is Loving Someone Else". Tell us what you think abut this post by leaving your comments below.