How true is it that the movie Glorious of Tony Labrusca is based on his mom Angel Jones' life story?
Is the movie Glorious of Angel Aquino and Tony Labrusca based on the life story of Angel Jones?
Indeed, Glorious has gained fame across the internet from the time the trailer was released until it was shown on iWant.
Tony's popularity also skyrocketed because of this project. On Angel Aquino's part, it was once again proven how good she is in her craft.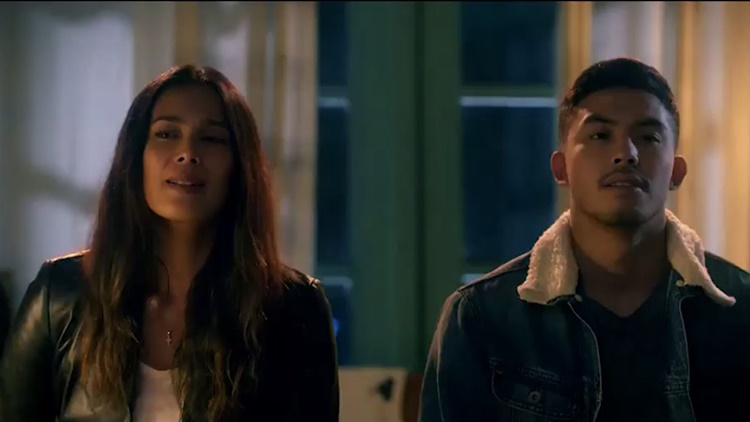 Previously, Angel Jones, the mom of Tony, said that upon seeing the daring scenes of her son in the movie, she did not felt awkward. It is because she knows that Tony and Angel were just doing what their roles were asking from them.
In line with this hit movie with May-December love affair theme, a report from Abante stated that it appeared to be based on Tony's mom's real story.
The mother of the 23-year-old actor is currently in a relationship with Azkals member Simone Rota.
When asked if Glorious was based on her life story, Angel said that it is not. The 40-year-old model shared that she and Simone only has a 7-year age gap.
"Hindi naman sa buhay ko based 'yung Glorious. Hindi naman ganoon kalaki ang age gap namin (Simone). Seven years older lang ako sa kanya," she said.
Angel Jones also shared that she gave birth to Tony when she was just 17 years old and she got pregnant a year earlier than that.
Meanwhile, the model revealed that Angel Aquino really requested her son for the role of Niko in Glorious.
So, Tony Labrusca auditioned for the part. Fortunately, the young actor got the role, based on the article.
comment(s) for this post "Tony Labrusca's Glorious Based On His Mom Angel Jones' Life Story?". Tell us what you think abut this post by leaving your comments below.