The Philippine Institute of Volcanology and Seismology (Phivolcs) confirmed that a Magnitude 4.1 earthquake hit San Pablo, Isabela on Thursday, October 12, 2017, at exactly 1:36 p.m.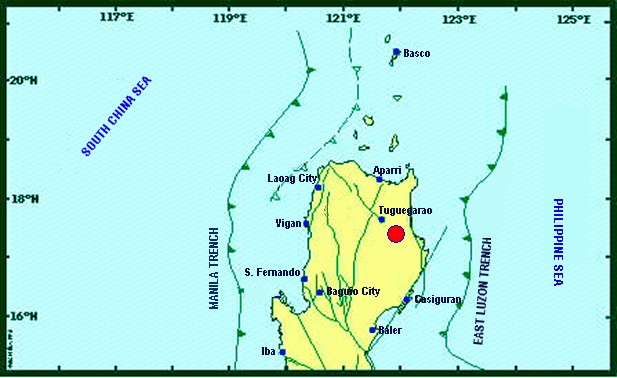 The 4.1 Magnitude earthquake which struck off Isabela earlier was tectonic in origin and it hit at a depth of 22 kilometers.
There's no immediate damage and aftershocks reported as of press time.
Meanwhile, here's the intensity reports released by Phivolcs:
Intensity III- Tuguegarao City
Phivolcs noted that Magnitude 4 earthquake is "felt generally by people indoors and by some people outdoors. Light sleepers are awakened. Vibration is felt like a passing of heavy truck. Hanging objects swing considerably. Dinner, plates, gl(–foul word(s) removed–), windows and doors rattle. Floors and walls of wood framed buildings creak. Standing motor cars may rock slightly. Liquids in containers are slightly disturbed. Water in containers oscillate strongly. Rumbling sound may sometimes be heard."
Note: We will continue to monitor any incident regarding the earthquake in Isabela.