Randy Santiago and his wife Marilou released an official statement about the death of their beloved son Ryan Leonardo Santiago.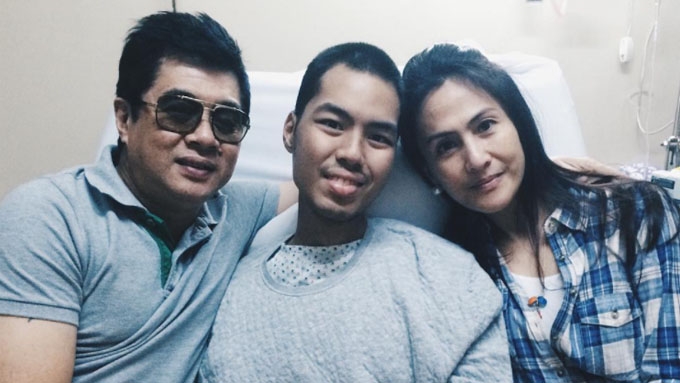 Ryan died on Sunday, August 13 at the age of 24.
In the official statement they released on Wednesday, the couple revealed the medical history of their late son.
According to them, Ryan was diagnosed with Multiple Sclerosis in 2013 and suffered from a rare brain disease which led to a condition called Hydrocephalus.
Here's the official statement of Santiago family about Ryan's death courtesy of PEP.ph.
"The whole Santiago family is deeply saddened to pass on the news that our son, brother and nephew Ryan Leonardo Coronel Santiago has met our Lord and Creator at 2:56 pm on August 13, 2017. We find comfort in knowing that he is no longer in pain.
He was diagnosed with Multiple Sclerosis in 2013 and suffered from Demyelinating Disease (damage of the protective covering of the nerves of the brain).
These led to a condition called Hydrocephalus. He underwent a major brain surgery to insert shunts in order to drain the fluid out.
Given that a shunt is a foreign object, it could cause infections, which the doctors tried to address through medications.
His health started to deteriorate because of loss of appetite as a result of the medications.
Ryan was born on November 9, 1992 to Randy and Marilou Santiago.
He was a true-blooded Lasallian having gone to school at La Salle Green Hills from grade school to high school before going to college at College of St. Benilde.
He is survived by his parents, Randy and Marilou, and his brothers, Raphael and Raiko Santiago.
Even at a young age, his passion for the creative arts was evident just like his uncles and grandparents. He had a great fashion style, considered to be an influencer and was a blogger.
Ryan's family and friends will sorely miss his infectious smile, humor, vibrant personality, humble demeanor and caring ways."