Yes, "beauty is only skin deep" but we can't help but notice it. When we meet someone that is above average when it comes to looks, we can't resist ourselves and stare at them. Other reason from the fact that we're in doubt why these people look so perfect, we wanted to know things about them and their lives- their name, address, cell phone number, parents, SNS username, etc.,. From the past few months, there were several handsome men and gorgeous women who were featured on the television because of their unique face and qualities, though others are of foreign blood.
One man shares this kind of story and he's only 19 years old. Meet Phatthapol Dejpongwaranon or also known as 'Donut'; he's a Thai national and was born on July 13, 1998. Like most of us, he's a normal student from College of Communication Arts Rangsit University but later rose to fame after the several pageant and searches: Mister Teen Chiangmai, Smart Boy, and Central Y Club Model Search. He was visited at his school and when his clip dancing was posted, girls from some countries especially the Philippines noticed his cute and handsome look.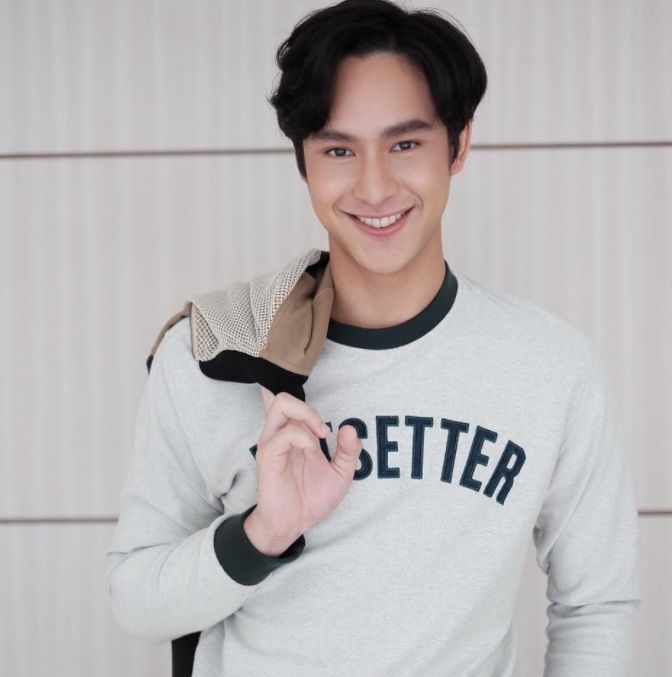 Who would disagree? Donut is indeed a boy next door. Other than different searches, Donut was modeled on 'LIPS' Magazine and in the 'Glow' Magazine.
Do you find Donut handsome too? Share us your thoughts and share this news to spread the online #kilig.