Blogger Sass Sasot claims Pia Robles injects her personal biases to her article in Rappler to save the image of Vice President Leni Robredo
Blogger Sass Sasot, now a popular social media personality who is currently based in Europe, slams the veteran writer Pia Robles of Rappler for her alleged injection of biases about the LeniLeaks.
Sassot accused the veteran writer of Rappler of putting wrong information in her article to save the face of Vice President Leni Robredo over the controversial "LeniLeaks", or the alleged leak of discussion of the safe of Robredo with some of her willing supporters over email.
The online conversation was allegedly part of the planning of an ouster plot against President Rodrigo Duterte to give way for Robredo to succeed the presidency.
Robles wrote about the controversial LeniLeaks but did not name those who were behind the discovery of the alleged online planning of Duterte's downfall from power.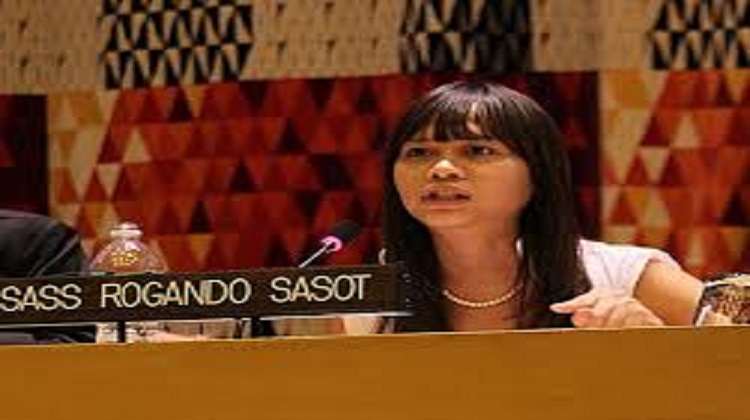 Thinking Pinoy and blogger Sass Rogando Sasot were behind the uncovering of LeniLeaks.
The blogger aired her lamentation of Robles' article over a five minute video on Facebook live, where she explained the real issues controversial discovery that she posted about on her Facebook last week, alongside the Thinking Pinoy.
Sass Sasot, who was dubbed by Pia Robles in her article as "anonymous blogger", made some corrections to the publication's writer. She emphasized that there are a couple of issues in the expose of LeniLeaks.
The first issue is the social media strategy being used by the Office of the Vice President (OVP), where it instructs its supporters, otherwise called by the blogger as "communities" to discredit the netizens who are loyal to President Rodrigo Duterte, including bloggers like the Thinking Pinoy, Mocha Uson, and Sass Sasot herself.
The second issue, as she pointed out, was the strong desire of the internet group, funded by Filipino-American billionaire and philanthropist Loida Nicolas Lewis, to make President Duterte step down by forcing him to leave the post.
The blogger stressed that Vice President Robredo was directly implicated because of some "instructions coming from the OVP.
Sasot also noted that the OVP , through its spokesperson Atty. Georgina Hernandez, and Robredo herself are not denying the social media strategy exposed by the blogger who discovered LeniLeaks. To prove her online identity, Sasot recently showed an article written by her on Rappler.
Watch the full video of blogger Sass Sasot's Facebook live video here:
https://www.youtube.com/watch?v=UXXqxm8yTyg