Japan Provides $157-Million Loan To PH
Japan provides $157-Million Loan – During the visit of President Rodrigo, Japan provided a $157-million loan to the Philippines in relation to level up the maritime security of the country regarding China's presence in the disputed seas.
In a report by ABS-CBN, the Japan will provide a total of about $204-million loan, and part of it, the $157-million, will be used to purchase two patrol ships for the Philippine Coast Guard.
The two countries, in the report, had agreed to level up their ties which are "higher than before". The Philippines will be receiving a total of 10 vessels loaned from Japan, as said by the foreign ministry of Japan.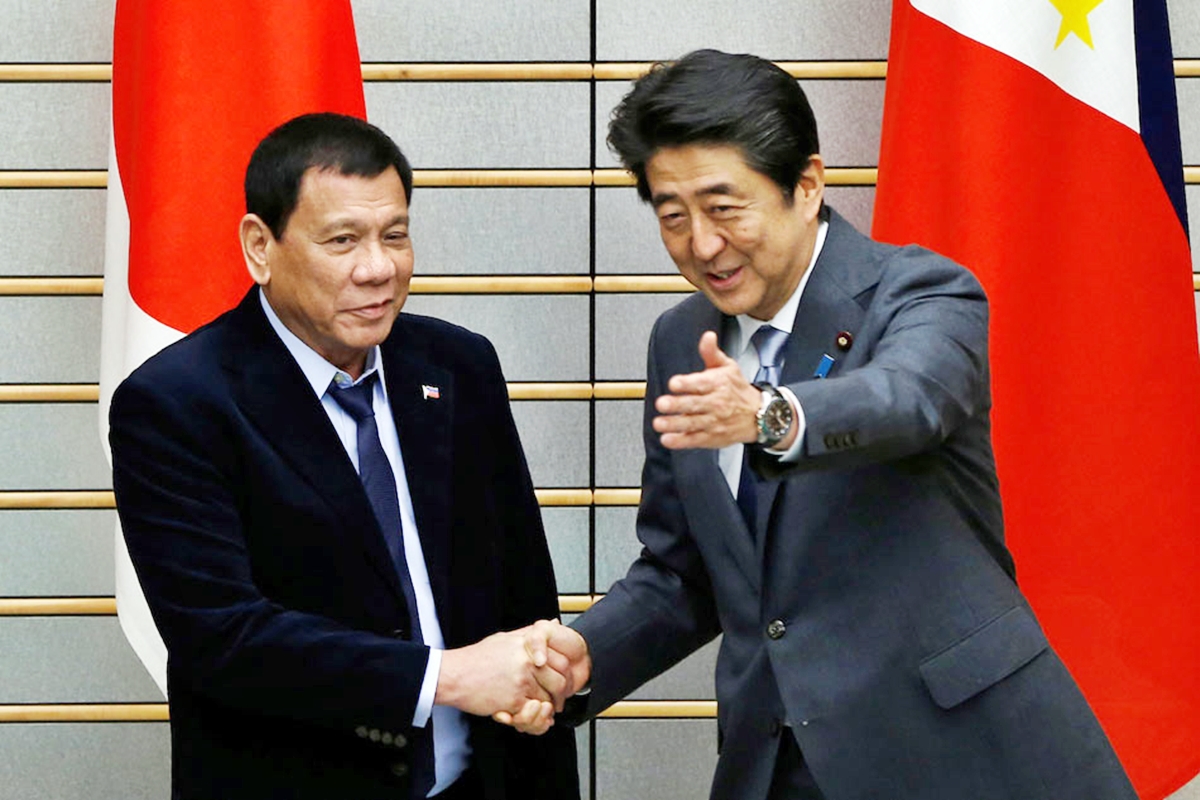 The report added that the rest of the loan will be used to fund the agribusiness project to be located in the Autonomous Region in Muslim Mindanao.
"Both Japan and the Philippines are maritime nations and support to enhance maritime safety capability will be strengthened," Japanese Prime Minister Shinzo Abe said.
It added Duterte told Abe that the Philippines would "work closely" with Japan in the peaceful resolving of the sea disputes specifically in the West Philippine Sea.
With Duterte's visit to China last week, he assured Abe that he didn't make military deals with the Asian Giant.
Meanwhile, the Japanese government will give the Philippines TC-90 aircraft coming from the Maritime Self-Defense Force of Japan.
Also, Japan will be providing high-speed small vessels and other equipment to boost the counter-terr0rism operations of the Philippines especially in the southern part of the country.
The southern part of the Philippines, which is Mindanao, is where rebel groups like Abu Sayyaf and the MILF are lurking over the years who have been claiming to be responsible in some of the terr0rism acts in the Philippines (ex. hostage-taking).