Thirteen people have already died due to Hurricane Matthew in some states in the United States where millions also lost power supply.
The 13 deaths, based on the record, were recorded in the states in the US.
The hurricane also left 2.2 million households and businesses without power across the Southeast region.
According to North Carolina Gov. Pat McCrory, three storm-related deaths were recorded in their state. Among the total number, one person died in Samson County due to hydroplaning while two were killed in Bladen County after a vehicle was submerged in flood water.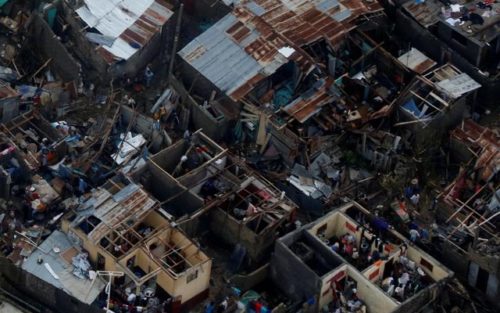 At a press conference Saturday afternoon, McCrory said, "this is a very serious and deadly storm." Because of this, ee urged the public to stay off roads and remain indoors to avoid being the risk.
Aside from North Carolina, six people also lost their lives in Florida due to the typhoon. In the Sunshine State, 1 million households and businesses were left without power supply.
Four deaths were reported in the state of Georgia.
According to the officials, the death toll increased as the storm moved up the Atlantic Coast, bringing torrential rain to the communities, powerful winds, a storm surge and the potential for catastrophic flooding.
Records at the National Hurricane Center showed that at 11 a.m. ET, Hurricane Matthew touched down in South Carolina, southeast of McClellanville, as a Category 1 hurricane with maximum sustained winds of 75 mph.
Meteorologists said that it is expected to weaken further to a post-tropical storm by Saturday night.
The National Hurricane Center warned Saturday morning that despite the storm's weakening, it will still bring "strong winds and dangerous storm surge" along South Carolina's coast as well as "heavy rains and gusty winds spreading inland."
A new tornado watch for parts of northeast South Carolina and eastern North Carolina until 4 p.m. ET Saturday was also posted by the National Weather Service.
"An isolated tornado or two will be possible today along the coast of North Carolina and northern South Carolina," the National Hurricane Center, a division of the National Weather Service, said in its advisory at 8 a.m. ET. "Although weakening is forecast during the next 48 hours, Matthew is expected to remain a hurricane while the center is near the coasts of South Carolina and North Carolina."